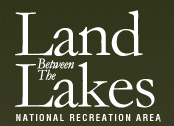 Land Between the Lakes, KY/TN – Land Between the Lakes National Recreation Area will offer prime viewing locations for the Great American Eclipse on August 21st and "Sun and Moon Days" August 16th-23rd, 2017, a series of programs throughout the 170,00 acre area to celebrate and educate about this amazing natural phenomenon.
"Visitors looking for a prime spot to watch the Great American Eclipse are invited to Land Between the Lakes," says Customer Service Manager Jeff Laird.
"Eye protection, free parking and food vendors will be available at Fenton, near the Eggner's Ferry Bridge on US68/KY80 in western Kentucky" stated Laird.
The duration of the total solar eclipse at this location will be two minutes, according to NASA (https://eclipse2017.nasa.gov/eclipse-maps). Other viewing areas in Land Between the Lakes are listed at https://landbetweenthelakes.us/best-2017-eclipse-viewing-areas/
Eye protection is vitally important during this event and viewing glasses are available now at Friends of Land Between the Lakes gift shops and campground outposts. Sunglasses are not adequate.
"Sun and Moon Days will feature eclipse related programming at three facilities," according to Laird.
Golden Pond Planetarium and Observatory will show TOTALITY (which is already in the weekly schedule), at 11:00am and 2:00pm, August 16th-23rd, to teach about eclipses. There will be an eclipse star party at 8:45pm on August 19th and solar viewing from 10:00am–4:000pm on August 20th and 21st. A Pink Floyd laser extravaganza will be offered on August 18th and 19th, at 5:30pm and 7:00pm.
The Homeplace 1850s Working Farm will feature Life by the Sun, Moon and Stars, weekdays, 2:00pm-3:00pm, which will show how farm families looked for signs from celestial bodies. The Storytelling event will be August 19th from 6:00pm-7:30pm. Talented presenters will weave tales of the eclipses from the past. This special event is not included in the regular admission price. Cost is $5.00 for adults and $3.00 for children. Doors will open at 5:30pm. View the eclipse from the Homeplace on August 21st and be part of our watermelon social from 10:00am – 4:00pm.
Woodlands Nature Station will offer Daytime vs. Nighttime Animals, weekdays at 11:30am, August 16th-23rd. There will also be Mornings with the Hummingbirds, 10:00am-11:00am on Thursday, August 17th, and Tuesday, August 22nd. Reservations are required for the Sunset Canoe Trips, planned for August 18th and August 23rd, from 5:30pm-8:00pm; and the Hummingbird Café, planned for Saturday, August 19th, 9:00am-10:00am. Snakes of Land Between the Lakes will be discussed from 11:30am – 12:00pm on Sunday, August 20th.
For more information, visit https://landbetweenthelakes.us/solar-eclipse-2017/ and https://eclipse2017.nasa.gov/
To find more information about Land Between the Lakes, log on to the official website at www.landbetweenthelakes.us or call 1.800.525.7077 or 270.924.2000.