Clarksville, TN – It's always nice to see how people caring and working together can make things happen. Carol Wallace, lunchroom monitor at Norman Smith Elementary School, noticed that some children were bringing food and drinks for lunch in plastic bags, which would taste better if they were chilled or cooled.
So, on her own initiative, she set out to get lunchboxes for some of the children that needed them.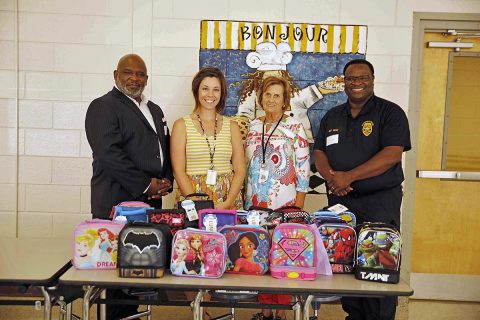 She contacted the Clarksville Police Department's Community Relations Unit Supervisor, Sgt J.W Hunt, who said he would be glad to help.
He contacted Sango Wal-Mart and James Shelley from State Farm Insurance who generously donated lunchboxes for the school to distribute as needed.