Tennessee Titans (0-1) at Jacksonville Jaguars (1-0)
Sunday, September 17th, 2017 | 1:00pm EDT/Noon CDT
Jacksonville, FL | EverBank Field | TV: CBS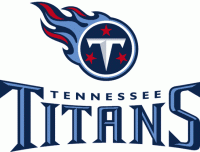 Nashville, TN – The Tennessee Titans (0-1) travel to face the AFC South Rival Jacksonville Jaguars (1-0) this week. Kickoff at EverBank Field (capacity 64,428) is scheduled for 1:00pm EDT/noon CDT on Sunday, September 17th, 2017.
The Titans and Jaguars have split their annual series in each of the last eight seasons (2009–2016). In 2016, the Titans won the first matchup at Nissan Stadium, only to suffer a loss in Jacksonville in Week 16 that extinguished their playoff hopes.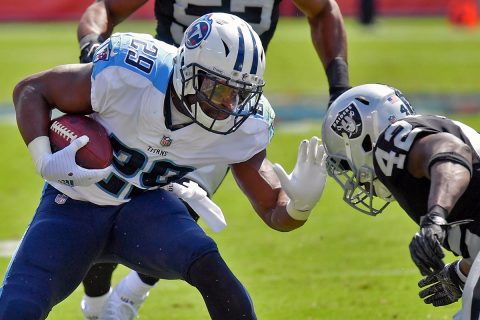 The game will be televised regionally on CBS, including Nashville affiliate WTVF NewsChannel 5. Play-by-play announcer Spero Dedes and analyst Adam Archuleta will call the action.
The Titans Radio Network, including Nashville flagship 104.5 The Zone, will carry the game across the Mid-South with the "Voice of the Titans" Mike Keith, analyst Dave McGinnis, gameday host Rhett Bryan and sideline reporter Jonathan Hutton.
Tennessee Titans Look To Rebound From Week 1
The Titans opened the season last week at Nissan Stadium against the Oakland Raiders.
Marcus Mariota passed for 256 yards and ran for a touchdown, but it was not enough to topple the Raiders. Oakland signal caller Derek Carr completed two touchdown passes, and kicker Giorgio Tavecchio was perfect on four field goal attempts to help secure a 26-16 decision.
Despite the loss, the appearance in the season opener was the final step in a significant comeback for Mariota. In the Christmas Eve loss at Jacksonville, he suffered a fibula injury that took nearly the entire offseason to rehabilitate.
Two hundred and sixty days after the injury, he was in the lineup against the Raiders and scored on a 10-yard run. He attempted 41 passes, tying the third-highest number of his career, and his 25 completions tied for the fourth-highest total of his career.
Titans rookie wide receiver Corey Davis made his NFL debut against Oakland and finished the game with six receptions for 69 yards. In the team's "Titans era" (1999-2017), his reception total ranks second among all rookies in Week 1 games. Only Tajaé Sharpe had more, with seven catches on September 11th, 2016. Only Sharpe (76 yards) and Kenny Britt (85 yards on September 10th, 2009) had more receiving yards than Davis in a rookie Week 1 debut.
About the Jacksonville Jaguars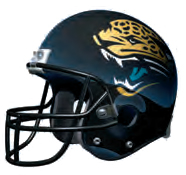 The Jaguars traveled to Houston last week to begin their season against the division rival Texans. In a convincing 29-7 win, the Jaguars defense produced 10 sacks and four turnovers, including a 53-yard fumble return for a touchdown by defensive end Dante Fowler Jr. In his NFL debut, rookie running back Leonard Fournette, the fourth-overall pick in the 2017 NFL Draft, rushed for 100 yards and a touchdown on 26 carries.
In 2016, the Jaguars had one of the NFL's top defensive units. They ranked sixth in overall defense (321.7 yards per game) and fifth in passing defense (215.3 yards per game.)
Doug Marrone is in his first full season as head coach of the Jaguars. The club's former assistant head coach-offense/offensive line coach was appointed to his current post after serving as the interim head coach for the final two games of the 2016 campaign.
Marrone, who has close ties to Middle Tennessee—his father-in-law is former Middle Tennessee State coach and athletic director Boots Donnelly—previously was the head coach at the Buffalo Bills and Syracuse University.
In addition to promoting Marrone, the Jaguars added a familiar face in the offseason. Tom Coughlin was hired as executive vice president of football operations following a run as the head coach of the New York Giants from 2004–2015. He was Jacksonville's head coach from their inaugural 1995 season through 2002.
Titans-Jaguars Series At A Glance
Overall series (regular & postseason): Titans lead 25-20
Regular season series: Titans lead 24-20
Postseason series: Titans lead 1-0
Total points: Titans 937, Jaguars 876
Current streak: One win by Jaguars
Titans at home vs. Jaguars: 13-9
Titans on the road vs. Jaguars: 12-11 (including 1-0 in playoffs)
Longest winning streak by Titans: 5 (twice, last 2001-03)
Longest losing streak by Titans: 4 (1996-98)
Titans vs. Jaguars at Nissan Stadium: 13-5
Last time at Nissan Stadium: Jaguars 22 at TITANS 36 (10-27-16)
Titans vs. Jaguars at EverBank Field: 12-11
Last Time at EverBank Field: Titans 17 at JAGUARS 38 (12-24-16)
First time: OILERS 10 at Jaguars 3 (9-3-95)
Mike Mularkey's record vs. Jaguars: 2-3
Doug Marrone's record vs. Titans: 1-0
Mike Mularkey's record vs. Doug Marrone: 0-1
A Titans Victory Would
Improve QB Marcus Mariota's starting record to 12-17.
Improve Mike Mularkey's career record as a head coach to 28-47.
Improve the Titans' all-time record against the Jaguars to 26-20.