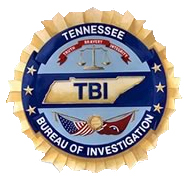 Nashville, TN – The Tennessee Bureau of Investigation (TBI) has a new addition to the state's Top 10 Most Wanted list,
Demetrius Delaney Buchanan of Chattanooga.
Demetrius Buchanan is wanted by the Chattanooga Police Department and the Tennessee Bureau of Investigation on charges of First Degree Murder, Reckless Endangerment, and Employment of a Firearm during the Commission of a Dangerous Felony.
He has a history of drug-related charges and possession of firearms. Buchanan should be considered armed and dangerous.
Demetrius Buchanan is a 23-year-old African American male with black hair and brown eyes. He's 5'10" and weighs 160 pounds. His whereabouts are unknown.
Anyone with information on the whereabouts of Demetrius Delaney Buchanan is urged to call the TBI at 1.800.TBI.FIND (1.800.824.3463). There is a reward of up to $2,500 being offered for information leading to his arrest.