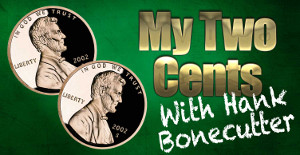 Nashville, TN – The Nashville Predators returned home after a sluggish start to the 2017-18 NHL season to defeat the Philadelphia Flyers 6-5, as Filip Forsberg sealed it with 35 seconds remaining to complete a miraculous comeback win at Bridgestone Arena.
It wasn't easy.
A sell out crowd was waiting for the defending Western Conference Champions, when former Predator Mike Fisher took the ice to help raise the championship banner.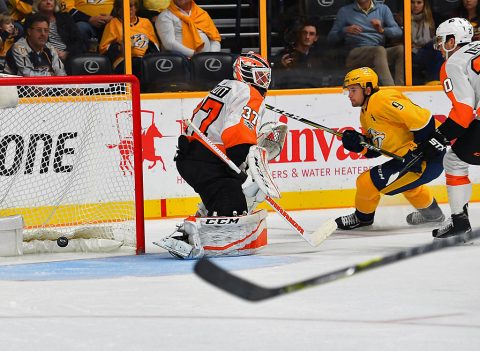 The crowds had been gathering in the rain since the afternoon, as a parade of players took to the Tootsies Orchid Lounge stage, that had been set up in the middle of lower Broadway.
The Predators took control of the game during the first period, scoring three times on goals from Craig Smith, Nick Bonino and veteran Scott Hartnell. It looked like they had regained some Stanley Cup form, after an 0-2 start to the season.
The Flyers responded in the second period scoring three goals and tying it at 15:05 on a Valtteri Filppula power play goal, making it 3-3.
Travis Konecny gave Philly the lead, 4-3, on a breakaway goal beating Pekka Rinne on the glove side and suddenly, the air was completely let out of the arena. Filppula made it 5-3 at 6:48 but Nashville's Filip Forsberg scored to cut the lead to 5-4, at the 7:38 mark.
With time running out, Scott Hartnell scored to tie the game at 5-5, with just under 1:30 left in the game.
That's when things got weird.
Philadelphia put Nashville on a five on three power play when the Flyers were called for a delay of game penalty after coach Dave Hakstol challenged the Hartnell goal that tied the game. Under new rules implemented this year, when a team loses a challenge, they are penalized for the delay of game.
Forsberg's power play winner, sent the Smashville faithfull home with their first win of the season.
The emotions of the past several months were not lost on tonight's crowd. Trace Atkins was a perfect choice for singing the anthem. And after an extended moment of silence for the Vegas victims, you could see the tears in the eyes of some of the fans.
It's been an emotional couple of months.
Nashville returns home on Thursday night to host the Dallas Stars. It will be their first game against a conference foe.