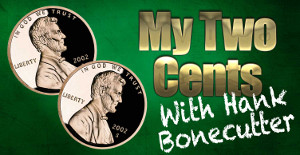 Nashville, TN – The Nashville Predators overcame a lackluster first period, to continue their dominance at home and their dominance over the Colorado Avalanche, with a 4-1 win at Bridgestone Arena.
This victory is the seventh in a row over the Avs, and keeps their home winning streak alive for 2017-2018.
Four Predators found the back of the net tonight, including Viktor Arvidsson, Roman Josi, Colton Sissons and Austin Watson. Watson, Josi, and Sissons grabbed their first goals of this young season, while Filip Forsberg picked up two assists in the game.
The big news was the return of the Predator's Captain, Josi, who had missed the last three games with a groin injury. His impact was felt immediately with two points in his twenty two minutes of ice time.
Viktor Arvidsson got the Predators going with their first goal of the night and did what "Arvi" does best and that's use his speed to cause problems for the opposition.
Coach Peter Laviolette said in his postgame press conference that he thought the team was playing a little soft in the first period, but that puck battles was the key. In the second and third periods, Laviolette said he thought the team played "pretty well."
Scott Hartnell, during a postgame interview, said he thought the combination of young and old players was "meshing" well for this team and he was excited to play with this unit. "And I love the Bridgestone Arena crowd" Hartnell said.
The Predators return to action on Thursday when they visit Philadelphia to face the Flyers, who Nashville just beat last week. The energy should be high in the city of brotherly love.
Puck drops at 6:00pm Central Time.