Clarksville, TN – High school students interested in knowing more about attending Austin Peay State University are encouraged to visit campus during Spring 2018 AP Day on Saturday, February 3rd.
During AP Day, prospective students can tour campus, meet with academic departments and student organizations and hear from important offices such as admissions, housing and financial aid.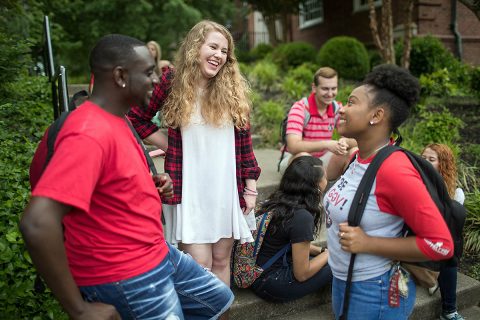 The day begins at 10:00am. in the Foy Fitness and Recreation Center with a tour of the City of Clarksville, as well as a tour of the many housing options available on campus.
From 11:00am–12:15pm, guests will have opportunities to meet with representatives from academic departments, as well as student support services and various student organizations during a departmental fair at the Foy Fitness and Recreation Center.
Following check-in at 12:15pm, guests can tour campus while prospective students and their guests will meet with staff from the admissions, financial aid, housing/residence life and the student life and engagement offices.
Official AP Day activities end at 3:30pm, but guests can stick around to tour residence halls, talk with staff from financial aid, housing and admissions and check out the bookstore.
Within the last few years, Austin Peay has also opened several new facilities, including the state-of-the-art Art + Design Building, the Governors Terrace residence halls and Fortera Stadium. In 2017, Austin Peay announced a partnership with Barnes & Noble to operate a 13,000-square-foot campus bookstore at the corner of College Street and Fourth Street.
To sign up for AP Day, visit www.apsu.edu/APday or call the Office of Admissions at 800.844.APSU.