Written by Curtis Johnson
Tennessee State Representative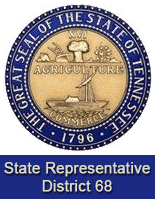 Nashville, TN – Tennessee Governor Bill Haslam announced that the application process is open for adults to enroll tuition-free this fall at a community or technical college through Tennessee Reconnect.
Tennessee Reconnect builds off the groundbreaking Tennessee Promise program, which provides high school graduates two years of tuition-free community or technical college, by establishing a last-dollar scholarship for adults to earn an associate degree or technical certificate free of tuition or mandatory fees.
By 2025, at least half the jobs in our state will require a college degree or certificate. Tennessee will lead in creating highly-skilled jobs if we make sure that Tennesseans are ready for those jobs, and there is no smarter investment than increasing access to high quality education.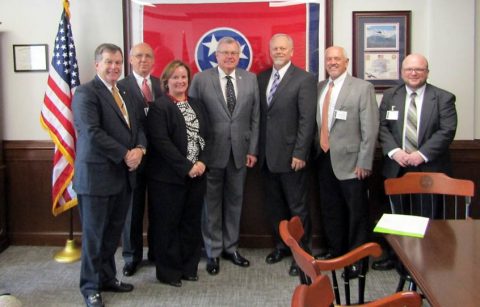 Adults are encouraged to apply for Tennessee Reconnect by following four simple steps:
Complete the application at TNReconnect.gov;
Apply to a local community college or eligible Tennessee Reconnect institution;
File the FAFSA (Free Application for Federal Student Aid) at http://FAFSA.ed.gov; and
Enroll in a degree or certificate program at least part-time.
To be eligible for Tennessee Reconnect, a student must not already hold an associate or bachelor's degree, must be a Tennessee resident for at least one year, and be determined as an independent student on the FAFSA.
A state-wide marketing campaign also launched on Thursday to promote the opportunity to apply for Tennessee Reconnect through television commercials and digital advertisements.
Tennessee Reconnect and Tennessee Promise are programs under the Drive to 55, the governor's initiative to increase the number of Tennesseans with a postsecondary degree or certificate to 55 percent by 2025. Early results of the Tennessee Promise program show that students participating in the program are succeeding at higher rates than their peers. Tennessee is the first state in the nation to offer all citizens – both high school graduates and adults – the chance to earn a postsecondary degree or certificate tuition-free.
Legislation Benefiting Veterans Moves Through House Committees
House Bill 1496 benefitting veterans passed the House Local Government and is scheduled to be heard in the House Finance, Ways & Means Subcommittee next week. This legislation would ensure that disabled veterans can continue to qualify for property tax relief if they are hospitalized or temporarily placed in a nursing home but intend to return home.
An amendment was added to the bill so that it would apply to elderly homeowners who qualify for the property tax relief and who are temporarily out of their home as well.
The House Local Government Subcommittee approved House Bill 1956 calling for at least one military veteran or individual with military expertise to be placed on the Tennessee Department of Mental Health and Substance Abuse Services Planning and Policy Council.
Veterans benefit from a variety of services delivered by the department. The council is currently made up of mental health and substance abuse service providers, consumers and family members.
Veterans in Tennessee are more than twice as likely to commit suicide as a non-veteran according to data collected by the U.S. Department of Veterans Affairs. Sponsors believe that having a military expert on the council would help create a more complete picture of the challenges faced by veterans when making mental health and substance abuse policy decisions.
Clarksville Groups Visit Capitol Hill
Several groups of constituents from Clarksville–Montgomery County visited Nashville this week. We always welcome constituents from back home to visit and see the legislative process at work.
Contact Information
Rep. Curtis Johnson
606 Cordell Hull Building
Nashville, TN 37243
615.741.4341
rep.curtis.johnson@capitol.tn.gov
For more information about the Tennessee General Assembly, check our website at www.capitol.tn.gov