Austin Peay at Tennessee Chattanooga
Wednesday, April 4th, 2018 | Frost Stadium
Chattanooga, TN | 5:00pm

Clarksville, TN – Austin Peay State University's softball team will renew an old rivalry versus Tennessee Chattanooga, 5:00pm (CT), Wednesday at Frost Stadium, ending an eight-year hiatus in the series between the two in-state universities.
The Govs enter the matchup versus the Mocs with a 20-10 overall record this spring, after dropping a 3-2 decision on the road to Middle Tennessee on Monday.
While Chattanooga come in with a 16-21 record – including winning its last two games at Samford this past weekend.
The game versus the Mocs will be just the ninth meeting between the two Volunteer State schools, dating back to their first meeting back on February 28th, 1998, while their last meeting came just over eight years ago on Feb. 20, 2010.
The Govs are 0-8 all-time versus Chattanooga.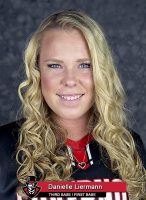 Leading the Govs offense attack heading into the matchup is junior third baseman — and current Ohio Valley Conference Player of the Week — Danielle Liermann, who is hitting at a .404 clip this season, including a team- and OVC-high 13 home runs, to go along with 36 RBIs.
Freshman outfielder Bailey Shorter is the only other current Gov hitting over .300 on the season, coming in at .333, which includes five doubles and two home runs.
A trio of juniors – pitcher Morgan Rackel (.298, 5 HR, 19 RBI) and outfielders Kacy Acree (.293, 5 HR, 20 RBI) and Natalie Schilling (.290, 30 R, 22 SB) – come in hitting just under the .300 mark this season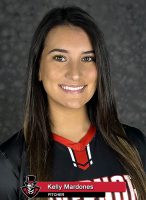 In the circle, the Govs have three pitchers that have posted .500-or-better records this spring, led by Rackel's 10-5 mark, which includes a 2.02 ERA and 106 strikeouts in 93.1 innings of work.
Junior Kelly Mardones has posted a 7-2 mark this season, with a team-low 1.93 ERA and 21 k's in 65.1 innings, while sophomore Kelsey Gross rounds out the trio, coming in with a 3-3 record, two saves and a 3.57 ERA and 24 k's in 35.1 innings pitched.
Follow the Govs softball team on Austin Peay's official athletics website Let'sGoPeay.com or on Twitter @AustinPeaySB for more information or updates.
About the Tennessee Chattanooga Mocs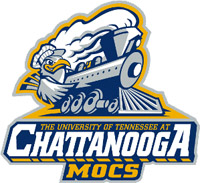 Tennessee Chattanooga comes into Wednesday's game having gone 4-3 versus OVC opponents (Tennessee Tech, Tennessee State, Eastern Illinois, Southeast Missouri, Tennessee Martin, Belmont) so far this season.
The Mocs have also play three other team the Govs have also faced this year in Western Kentucky, Evansville and Mercer, going 1-4 versus the trio, while APSU went 3-3.
Offensively, Chattanooga is batting .289 as a team, led by Brook Womack's .400 batting average five home runs and 26 RBI, followed by Emma Sturdivant (.318), J.J. Hamill (.311), Aly Walker (.311) and Hayleigh Weissnbach (.303).
In the circle, the Mocs have a pair of pitchers that have almost identical stats, with Allison Swinford posting a 6-9 record, with a 4.41 ERA and 52 strikeouts in 98.1 innings, while Celie Hudson has a 6-9 record with a 4.56 ERA and 48 strikeouts in 90.2 innings of work
Govs Hit-and-Run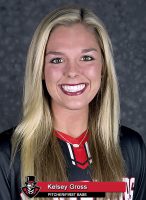 Sophomore pitcher Kelsey Gross has not allowed a run over her last six appearances, which covers 19.1 innings overall, allowing 14 hits, three walks and striking out 13.
Junior pitcher Morgan Rackel recorded a career-high 12 strikeouts versus Tennessee Tech in her last start on Friday.
Austin Peay reached 20 wins in just 29 games this season, the second-quickest in school history, trailing only the 1989 squad that got to 20 wins in 28 games.
With her one strikeout in relief on Monday versus Middle Tennessee, junior Morgan Rackel now has 106 total for the season, the most by any Austin Peay pitcher since 2007.
Chattanooga is the third of four Southern Conference teams the Govs will play this year having played East Tennessee and Mercer already, with Samford still to come on the schedule.