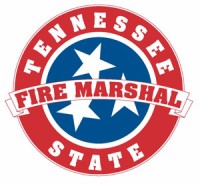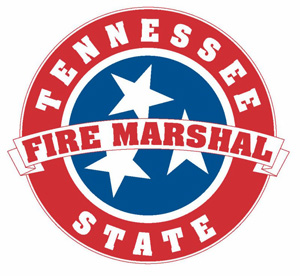 Nashville, TN – Security bars are a common method of household protection against burglary. While burglar bars keep criminals out, the Tennessee State Fire Marshal's Office (SFMO) warns consumers that, in the event of a fire, bars without a quick-release device can block crucial exits and trap residents inside a burning home.
According to the Tennessee Fire Incident Reporting System (TFIRS), between 2012 and 2016, 12 residents died in home fires where security bars were a contributing factor to the fire death. Ten of the 12 deaths occurred in a single incident in Memphis that claimed the lives of three adults and seven children in September 2016.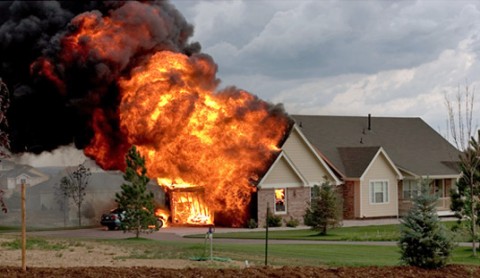 Between 2012 and 2016, another 12 residents died where locked exits were a contributing factor. On average, around four people die every year in Tennessee home fires where a security bar or locked exit prevented them from escaping the fire.
"Protecting our home and our loved ones is a top concern for Tennesseans," said State Fire Marshal and Commerce & Insurance Commissioner Julie Mix McPeak. "We remind consumers that while security bars can keep intruders from getting in, they can also prevent residents from getting out in the event of a fire. To maximize safety, Tennesseans are urged to only install security bars with a quick-release device that allows them to be opened quickly and easily from the inside."
The State Fire Marshal's Office encourages Tennesseans to remember the following regarding security bars:
Windows with security bars, grills or similar devices for home security should have easy-to-use quick-release devices from inside the home. These devices allow the bars to be opened for emergency escape without compromising the security of your home. The quick-release devices should be easy to open without the use of a key, detailed knowledge, or great physical effort.
Release devices vary by region and manufacturer. Contact your local fire department on a non-emergency number for information on approved release devices available in your area.
If the security bars on your home are permanently fixed or do not have quick-release devices, they can and should be retrofitted with release devices. Kits are available to retrofit/upgrade security bars with a quick-release device. Contact your local fire department on a non-emergency number for further information on how to retrofit your security bars.
Make sure that all people staying in the home, including children, know how to operate the release.
An occupant's risk from unsafe burglar bars is compounded greatly where there is no working smoke alarm. With the early warning provided by a working smoke alarm, people have a chance to extinguish an incipient fire or leave through exits. In many cases where there are multiple fatalities due to burglar bar entrapment, there often is not a working smoke alarm.
Security bars on windows and locked doors not only prevent escape from fire, but can also impede rescue attempts. In a fire, the difference between life and death can often be measured in seconds. Bars without a quick-release device can delay the entry efforts of firefighters and other first responders, taking up valuable rescue time.
For more home fire safety information or to download a free copy of the 2018 Tennessee State Fire Marshal's Office calendar, visit tn.gov/fire.