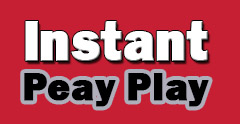 Clarksville, TN – For the most part of the past couple of decades Austin Peay State University (APSU) hasn't been much more than an afterthought when it comes to the Ohio Valley Conference Football Media Day, but that won't be the case as the conference teams and media meet in Nashville on July 23rd, 2018.
The Governors are coming off an 8-4 mark in 2017 — including a runner-up finish in the OVC with a 7-1 record – after being picked last in last year's per-season poll.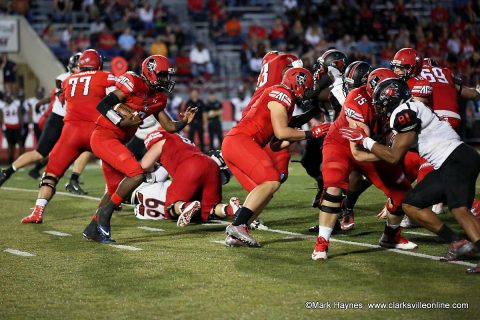 But that shouldn't be the case in 2018.
This past week the OVC released the media's poll prediction for order of finish, with the Govs being selected to finish runner-up to defending conference champion Jacksonville State.
While Jacksonville State, who hasn't lost an OVC game since the 2013 season, should be the favorite to win the conference when the official OVC poll of the league's head coaches and sport information directors is announced at OVC media day Austin Peay should – like in the media poll – be slated in the number two slot.
It would be the highest ever pre-season OVC poll ranking for the Govs, besting the 1992 season pre-season poll where APSU was picked to finish fourth.
It should also be the first time since the 2010 pre-season poll where the Govs weren't picked to finish last in the conference standings.
While the anticipation of a top-two or -three ranking in the poll is and should be warranted it shouldn't be a surprise with the Govs already being national ranked in pre-season polls by Street & Smith (22nd), Athlon (22nd) and Lindy's Sports (15th).
Along with what should be a historic pre-season ranking, third-year head coach Will Healy – who was the OVC's Roy Kidd and Eddie Robinson national Coach of the Year last season – will have plenty to talk about at OVC Media Day with not only their ranking, but several key returning players that have earning conference and national honors.
Defensive lineman Jaison Williams (Street & Smith/Lindy's Sports/HERO Sports) and linebacker Gunnar Scholato (HERO Sports) have been selected for pre-season All-American teams, while quarterback Jeremiah Oatsvall was selected by the media, who voted in the pre-season OVC poll, as the pre-season OVC Offensive Player of the Year pick.
Add to that trio, Kyran Moore (return specialist/All-OVC 1st-Team), Ryan Rockensuess (offensive guard/All-OVC 2nd-Team) and Kyle Anderson (running back/All-OVC 2nd-Team) all return to a APSU Govs squad, who maybe have the best chance to end Jacksonville State's 32-game OVC win streak.