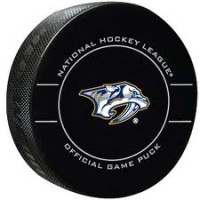 Nashville, TN -The Nashville Predators unloaded on the Winnipeg Jets tonight at Bridgestone Arena, 3-0. Winnipeg eliminated Nashville in round two of the Stanley Cup playoffs last year, and the Predators were looking for some payback.
Ryan Hartman, Roman Josi and Ryan Johansen provided the scoring for the Predators, but Winnipeg came unglued, handing Nashville 9 power plays on the night. Nashville never scored a power play goal.
The Predators and their fans have been "stewing" over this rivalry since being eliminated last year, and the tension between the two teams was evident on the ice.
Winnipeg was furious at the disparity in penalties on the night, but there was no mistaking the calls that were made.
Ryan Hartman put the Preds on the board at 3:02 of the second period when he intercepted a pass and drove to the net, beating Connor Hellebuyck for the 1-0 lead.
Roman Josi scored his first goal of the year midway into the third period for the 2-0 lead, the Ryan Johansen gave the Preds the final 3-0 score with a sick goal that brought the Smashville fans to their feet.
While the victory won't change what happened last year, it sets the tone for what this season holds between the two teams. They will meet three more times this season, and the fury between the two teams will only get more intense.
Nashville will play host to the New York Islanders on Saturday night and will welcome their former coach Barry Trotz back to Nashville.
Puck drops at 7:00pm.