Miss Tennessee USA Pageant

Clarksville, TN – Savana Hodge, Miss Davidson County, was crowned Miss Tennessee USA Saturday at Austin Peay State University in Clarksville, Tennessee. Bailey Guy, Miss Greater Nashville, was crowned Miss Tennessee Teen USA.
The new title-holders and the runners-up received numerous prizes and scholarships, including custom-designed jewelry from Clarksville Jeweler Elliott Herzlich.
«Read the rest of this article»
Austin Peay State University Sports Information

Clarksville, TN – Austin Peay State University (APSU) men's golf will host its annual fall event, the F&M Bank APSU Intercollegiate, at Greystone Golf Club in Dickson, Tennessee.
The two-day event kicks off Monday, October 15th, 2018 with 36 holes beginning at 8:30am, while Tuesday's final 18 holes begins at 9:00am.
«Read the rest of this article»
APSU Sports Information

Clarksville, TN – After a two-week stretch featuring its annual home tournament and a welcome week off, Austin Peay State University (APSU) women's golf returns to action at the ULM Fred Marx Invitational at Bayou Desiard Golf Club in Monroe, Louisiana.
This will be the second year in a row the Govs have trekked down to the bayou for the Warhawks' home event.
«Read the rest of this article»
Written by Maria Yager
Blanchfield Army Community Hospital Public Affairs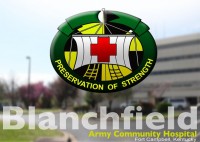 Fort Campbell, KY – Physician assistants on Fort Campbell gathered at Blanchfield Army Community Hospital October 11th, 2018 to celebrate the 51st anniversary of their profession and the physician assistant's role in Army Medicine.
The luncheon and networking event was held in conjunction with PA Week.
Physician assistants serve as the primary medical provider to Soldiers in battalion and division level units and are responsible for unit medical readiness and training medics.
«Read the rest of this article»
Clarksville Police Department

Clarksville, TN – On Saturday October 13th, 2018, around 11:00pm, Clarksville Police report that at the intersection of 101st Airborne Division Parkway and Whitfield Road, a pedestrian attempted to cross the 101st Airborne Division Parkway to get to Tracy Lane just off of Whitfield Road.
The traffic signal for the eastbound traffic was green but, the female pedestrian in her 20s continued into the eastbound lanes and was hit by a 2003, Nissan, Xterra driven by Jose E. Alvarado Galvez, 45.
«Read the rest of this article»
Clarksville Civil War Roundtable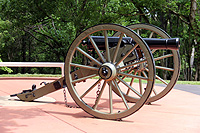 Clarksville, TN – The next meeting of the Clarksville Civil War Roundtable will be on Wednesday, October 17th, 2018 as we continue our fourteenth year!
The meeting is held at the Bone and Joint Center, 980 Professional Park Drive, right across the street from Tennova Healthcare. This is just off Dunlop Lane and Holiday Drive and only a few minutes east of Governor's Square mall.
«Read the rest of this article»
Clarksville Association of Realtors ®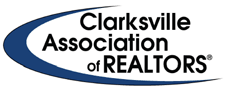 Clarksville, TN – The Clarksville Association of Realtors ® (CAR) reports that in the 3rd Quarter of 2018, 1594 properties were sold, which is 18.6% increase over the 3rd Quarter of 2017 (1344).
For 3rd Quarter 2018, the average price of properties currently for sale was $250,000, which is 8.23% greater than the same time in 2017 ($231,000).
«Read the rest of this article»
AT&T
This Lays the Foundation for Future Mobile 5G Wireless Connectivity Locally in Clarksville.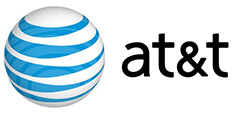 Clarksville, TN – AT&T* is proud to make the best network according to America's biggest test1 even better by announcing the launch of 5G Evolution network technologies in Clarksville today. This is one of the 239 markets where this technology is live. We plan to offer 5G Evolution in over 400 markets by the end of the year. In the first half of 2019 we plan to offer nationwide coverage, making 5G Evolution available to over 200 million people.
5G Evolution markets are locations where we've deployed technologies that enable a peak theoretical speed for capable devices of at least 400 megabits per second.2 With 5G Evolution technologies, AT&T is laying the foundation for our path to mobile 5G. With 5G Evolution residents and businesses of Clarksville will experience the next generation of mobile connectivity.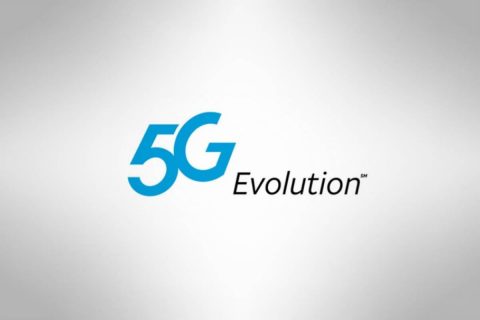 «Read the rest of this article»
Written by Francis Reddy
NASA's Goddard Space Flight Center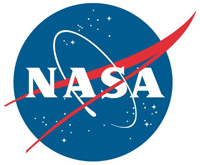 Greenbelt, MD – An international team of scientists studying what amounts to a computer-simulated "pulsar in a box" are gaining a more detailed understanding of the complex, high-energy environment around spinning neutron stars, also called pulsars.
The model traces the paths of charged particles in magnetic and electric fields near the neutron star, revealing behaviors that may help explain how pulsars emit gamma-ray and radio pulses with ultraprecise timing.
«Read the rest of this article»