AT&T
This Lays the Foundation for Future Mobile 5G Wireless Connectivity Locally in Clarksville.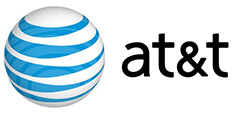 Clarksville, TN – AT&T* is proud to make the best network according to America's biggest test1 even better by announcing the launch of 5G Evolution network technologies in Clarksville today. This is one of the 239 markets where this technology is live. We plan to offer 5G Evolution in over 400 markets by the end of the year. In the first half of 2019 we plan to offer nationwide coverage, making 5G Evolution available to over 200 million people.
5G Evolution markets are locations where we've deployed technologies that enable a peak theoretical speed for capable devices of at least 400 megabits per second.2 With 5G Evolution technologies, AT&T is laying the foundation for our path to mobile 5G. With 5G Evolution residents and businesses of Clarksville will experience the next generation of mobile connectivity.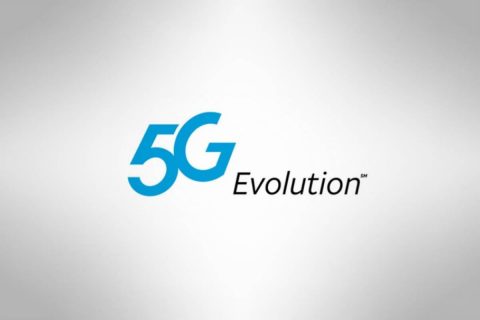 Check out this blog from Kevin Petersen, senior vice president of device and network experiences, to learn where 5G Evolution and LTE-LAA technologies are available, a list of capable devices and more about how these technologies continue to lay the foundation for mobile 5G.
"Our customers expect to have access at any moment, from almost any device – almost anywhere," said Joelle Phillips, president AT&T Tennessee. "And we're investing heavily to deliver faster, more reliable, highly secure connectivity in order to meet – and exceed – those expectations for Clarksville area residents."
Additionally, the success of mobile 5G will rely on a quality fiber connection to the wireless towers and small cells, which then translate the fiber connection into an ultra-fast wireless signal for customers. By expanding our 100% fiber network in Clarksville, we now offer an ultra-fast internet connection powered by AT&T Fiber to 20,000 area locations.
Through AT&T Fiber, we've built a solid foundation for the future of mobile 5G.
We've invested more than $1.2 billion in our Tennessee wireless and wired networks during 2015-2017. These investments bring the latest in connectivity to people across the country and boost reliability, coverage, speed and overall performance for residents and businesses. We've also improved critical services that support public safety and first responders.
In 2017, AT&T made 25 wireless network upgrades in the Clarksville area. These include new cell sites, boosting network capacity and new wireless high-speed internet connections.
1 Based on GWS OneScore September 2018. Excludes crowd source studies.
2 Actual speeds are lower and will vary. See http://about.att.com/sites/broadband/performance for more information on wireless speeds.
About AT&T Communications
We help family, friends and neighbors connect in meaningful ways every day. From the first phone call 140+ years ago to mobile video streaming, we innovate to improve lives. We have the nation's largest and most reliable network and the nation's best network for video streaming.**

We're building FirstNet just for first responders and creating next-generation mobile 5G. With DIRECTV and DIRECTV NOW, we deliver entertainment people love to talk about. Our smart, highly secure solutions serve over 3 million global businesses – nearly all of the Fortune 1000. And worldwide, our spirit of service drives employees to give back to their communities.

AT&T Communications is part of AT&T Inc. (NYSE:T). Learn more at www.att.com/CommunicationsNews

AT&T products and services are provided or offered by subsidiaries and affiliates of AT&T Inc. under the AT&T brand and not by AT&T Inc. Additional information about AT&T products and services is available at about.att.com. Follow our news on Twitter at @ATT, on Facebook at facebook.com/att and on YouTube at youtube.com/att.

©2018 AT&T Intellectual Property. All rights reserved. AT&T, the Globe logo and other marks are trademarks and service marks of AT&T Intellectual Property and/or AT&T affiliated companies. All other marks contained herein are the property of their respective owners.

**Coverage not available everywhere. Based on overall coverage in U.S. licensed/roaming areas. Reliability based on voice and data performance from independent 3rd party data.

Cautionary Language Concerning Forward-Looking Statements

Information set forth in this news release contains financial estimates and other forward-looking statements that are subject to risks and uncertainties, and actual results might differ materially. A discussion of factors that may affect future results is contained in AT&T's filings with the Securities and Exchange Commission. AT&T disclaims any obligation to update and revise statements contained in this news release based on new information or otherwise.

This news release may contain certain non-GAAP financial measures. Reconciliations between the non-GAAP financial measures and the GAAP financial measures are available on the company's website at https://investors.att.com



Sections
Business
Topics
5G Wireless, AT&T, Clarksville TN, Fiber, Tennessee