Tennessee Titans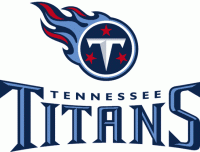 Nashville, TN – The Tennessee Titans and Los Angeles Chargers share a long and storied history. The two teams, founding members of the American Football League, have met 45 times since 1960. The Chargers lead the series 27-17-1.
The Titans were founded as the Houston Oilers and moved to Tennessee in 1997 before becoming the Titans in 1999. The Chargers began in Los Angeles in 1960, moved to San Diego in 1961, and moved back to Los Angeles in 2017.
On September 18th, 1960, the two clubs met for the Oilers' inaugural home game at Houston's Jeppesen Stadium.
The Oilers won that matchup 38-28. In November of that same year, the Chargers won the rematch in Los Angeles, 24-21. The AFL's top two teams would meet once more that season—a rubber match for the first-ever AFL Championship. The Oilers were victorious at home, rejoicing in a 24-16 win that earned each member of the team an extra $1,016.42.
The following season, they met again for the AFL crown, and the Oilers again were the victors in a 10-3 final. They would clash twice more in the playoffs, first in a 17-14 Oilers win in a 1979 Divisional contest. Following the 2007 season, the Chargers hosted the Titans in a Wild Card matchup and earned their first victory in the postseason series, winning 17-6. It was part of the Chargers' eight-game winning streak against the Titans, lasting from 1993 until 2013.
The Chargers and Oilers marked another significant day on September 13th, 1998, when the then-Tennessee Oilers, who played their home games in Memphis in 1997, hosted their first regular season home game in Nashville in front of 41,089 fans at Vanderbilt Stadium. To their dismay, the Chargers spoiled the festivities by handing the Oilers a 13-7 defeat.
In 2016, the Chargers' last season in San Diego, the Tennessee Titans visited Qualcomm Stadium a final time. Marcus Mariota passed for 313 yards and three touchdowns and added a rushing score, but three Titans turnovers turned into 17 points for the hosts. The Chargers prevailed by a final score of 43-35.
The Tennessee Titans and Los Angeles Chargers last met at Nissan Stadium on September 22nd, 2013. In one of the more dramatic finishes in the history of the venue, Jake Locker launched a 34-yard touchdown pass to Justin Hunter with 15 seconds on the clock in the fourth quarter to give the Titans a 20-17 win.
Most Recent Matchups
2010 Week 8 • Oct. 31, 2010 • Titans 25 at CHARGERS 33
Nick Schommer gives Tennessee an early lead by blocking the Chargers' punt out of the end zone on their first drive. Titans put together three consecutive scoring drives to take a 19-7 lead late in the first half.
Chargers respond by scoring next 20 points. Vince Young connects with Nate Washington for a 71-yard score in the fourth quarter, but two-point conversion attempt to tie the game fails. Philip Rivers closes game with a 13-yard touchdown to Darren Sproles. Chargers total 458 yards on offense behind Rivers' performance of 27-of-36 for 305 yards and two touchdowns.
2012 Week 2 • Sept. 16, 2012 • Titans 10 at CHARGERS 38
With Antonio Gates inactive, Philip Rivers and reserve tight end Dante Rosario connect three times on touchdown passes for the Chargers. Chargers reserve running back Jackie Battle scores twice on one-yard runs.
Titans rookie wide receiver Kendall Wright records his first career touchdown on a 15-yard pass from Jake Locker. Chargers convert 10 of 17 third downs and control the ball for 43:39. Titans total four sacks of Rivers.
2013 Week 3 • Sept. 22, 2013 • Chargers 17 at TITANS 20
Jake Locker's 34-yard touchdown pass to Justin Hunter with 15 seconds remaining completes game-winning, 94-yard drive. Locker passes for 299 yards and a touchdown and rushes for 68 yards and a score.
Nate Washington records eight catches for 131 yards. Titans overcome 10 first-half penalties (11 total in game). Bernard Pollard blocks field goal at end of first half. Chargers quarterback Philip Rivers completes 20 of 24 passes for 184 yards and a touchdown.
2016 Week 9 • Nov. 6, 2016 • Titans 35 at CHARGERS 43
The Chargers score the game's first 16 points before the Titans battle back to take a 21-19 lead in the second half. Marcus Mariota passes for 313 yards and three touchdowns (two to Rishard Matthews) and adds a rushing touchdown, but he is intercepted twice and loses a fumble.
The Chargers turn the three takeaways into 17 points, including a fumble return touchdown by Dwight Lowery and an interception return for a score by Brandon Flowers. Melvin Gordon rushes for 196 yards for the Chargers