Roxy Regional Theatre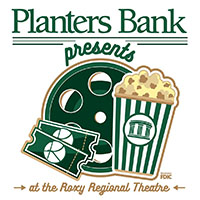 Clarksville, TN – This Sunday, join the Roxy Regional Theatre for a post-Thanksgiving holiday treat when Planters Bank Presents… Walt Disney's first live-action musical, "Babes In Toyland", on our big screen this Sunday, November 25th, 2018 at 2:00pm.
Mary Contrary (Annette Funicello) is set to marry Tom Piper (Tommy Sands) when he is kidnapped by two goons working for the evil Barnaby (Ray Bolger), who wants to marry Mary for her inheritance. Instead of killing Tom as instructed, the pair sell him to Gypsies, which allows Tom to rescue Mary.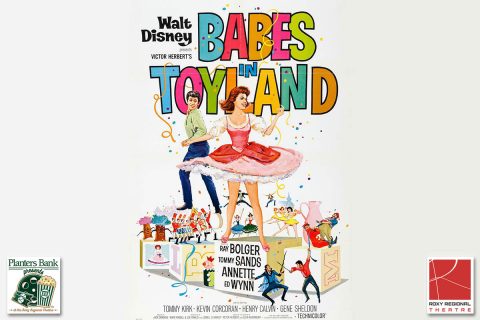 Soon afterward, Tom and Mary encounter the odd Toymaker (Ed Wynn), who becomes a pawn in Barnaby's new scheme. Rating: G / Running time: 106 minutes / Release year: 1961 / Director: Jack Donohue / Cast: Ray Bolger, Tommy Sands, Annette Funicello, Ed Wynn, Henry Calvin
Admission is $5.00 (cash or check only), and tickets are available at the box office between 9:00am and 2:00pm, Monday through Friday. Any remaining tickets will be available beginning an hour prior to showtime. Advance ticket purchases are strongly encouraged. Popcorn, assorted candy and bottled water will be available as concessions.
While you are here on Sunday, be sure to pick up your tickets for the next installment in our Planters Bank Presents… Film Series, "The Polar Express", showing Sunday, December 2nd at 2:00pm.
In the coming weeks, you can also look for other such favorites as Disney's "A Christmas Carol" and "It's A Wonderful Life".
For our complete schedule of films and more information, please visit www.roxyregionaltheatre.org/filmseries
Like us on Facebook at www.facebook.com/PlantersBankPresents
The Roxy Regional Theatre is located at 100 Franklin Street in Downtown Clarksville Tennessee.