Montgomery County Sheriff's Office (MCSO)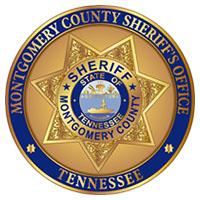 Clarksville, TN – The Montgomery County Sheriff's Office (MCSO) is asking for the public's assistance in locating Santa's missing reindeer.
Santa Claus visited Montgomery County on Monday, December 17th, 2018 to conduct a preliminary test flight, check chimney integrity, and review his local naughty and nice list.
After setting his reindeer up in a warm barn with fruitcakes for lunch, Santa left the area to search for his own meal.
When Santa returned to check on his reindeer, he found their bells and harnesses on the ground and his reindeer were gone. He immediately called 911 to report the missing reindeer.
Investigator Sergeant Mark Wojnarek and Investigator Angela Christian reported to the scene to search for clues.
They marked hoof and sleigh tracks, dusted for hoof prints, collected reindeer hair, sprayed for DNA evidence, checked wind currents, and snapped photos of the barns.
They even questioned witnesses. Although Horse Harry and Horse Oz weren't able to provide much information as they had just returned from working a Christmas party and were sleeping when the reindeer disappeared.
Santa told the Investigators the reindeer generally don't wander off, however they did seem to really enjoy flying over the area.
Based on a description provided by Mr. Claus, the reindeer are approximately 5 feet tall and each weighs about 500 pounds. One of the reindeer has a bright red nose that emits light in darkness.
Reindeer are known to eat about 12 pounds of food per day, so those close to food sources are advised to be alert.
Santa hopes to find the reindeer soon to make his trip back to the North Pole to finalize toy-making and sleigh-shipping duties.
Deputies have not ruled out foul play, but have strong reason to believe the reindeer are freely roaming the Clarksville-Montgomery County area.
Stay tuned to Facebook as Investigators share clues as to the reindeer's whereabouts. We may need your help deciphering the clues and saving Christmas.
Photos