Written by Maria Yager
Blanchfield Army Community Hospital Public Affairs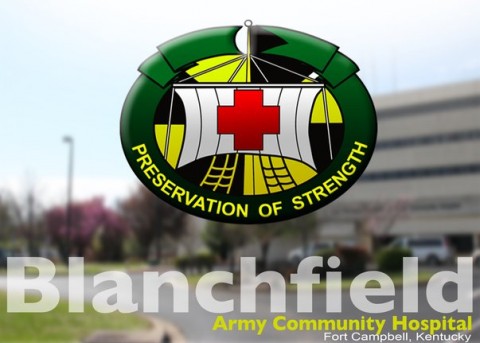 Fort Campbell, KY – Soldiers from Fort Camopbell's Blanchfield Army Community Hospital (BACH) received a homework assignment over the holidays from Partner in Education students at Northeast Middle School.
Soldiers and federal employees will be taking a Flat Stanley home for the holidays and documenting his experiences in a letter for the students to read when their Flat Stanley is returned in the new year.
Flat Stanley is a children's book character who was flattened out as thin as a sheet of paper after a bulletin board fell on him in his sleep.
Stanley's new shape allows him to do special things including climbing in an envelope and traveling the world for the price of a postage stamp.
After reading about Flat Stanley's adventures, students at Northeast created their own Flat Stanleys to send out. The first exchange was with students from Montgomery Central Middle School in the southern part of the county earlier in the school year.
"My students received letters and pictures from the other students and teachers at Montgomery Central Middle School. They did such a nice job," said Northeast Middle School teacher Jennifer Parrish. "It was very sweet."
The next round of travels will be courtesy of Blanchfield Soldiers and federal employees. The Flat Stanley assignment combines reading and writing and helps students improve these skills, as well as learn how to send letters and learn another form of communication.
"Exchanging letters allows students to see how written language is important in the classroom and how it is still used for communication purposes instead of cell phones and computers. Letters are something that convey specialness for people," said Parrish.
"Hopefully, their Flat Stanleys get to go on vacation or have some nice adventures over the Christmas holiday and then we'll learn about it when they return with a picture and a letter," stated Parrish.
For at least one Soldier at Blanchfield, it's an opportunity to share an activity with the Partner in Education school and family.
"My daughter is going to St. Louis over the holiday and taking our adopted Flat Stanley with her. She'll be taking it to the museum and later we'll all visit other family, and we will each write a letter," said Spc. Elizabeth Dodder, a medic assigned to the hospital's Byrd Family Medical Home. Dodder is a regular volunteer at Northeast Middle School and enjoys working with the hospital's Partner in Education.
"I love working with the kids. It's fun, and they love to share and have fun reading together during our visits," Dodder stated.
Blanchfield has partnered with Northeast Middle School for about five years.
"The Partners in Education program is a way for the units on Fort Campbell to integrate into the community by way of volunteering with the on-post and off-post schools," said Staff Sgt. Jamie Hendzel, a medic and the hospital's Flat Stanley project coordinator.
"For me, I really like to work with these kids. This is a great way for the kids to read and learn about some new locations," said Hendzel. Some of the other destinations where the adopted Stanley's will visit include Arizona, Indiana, Florida and Hawaii," Hendzel stated.
The Flat Stanleys are due back at Northeast Middle School by the end of January, but their adventures will also be documented on the hospital's social media pages at www.instagram.com/blanchfield_hospital or www.facebook.com/BACH.Fort.Campbell for any who would like to follow their adventures during the holiday.