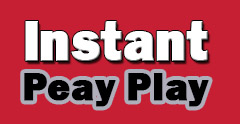 Clarksville, TN – In the 34-year history of the Austin Peay State University (APSU) softball program, there have been several pitchers that have had outstanding seasons and careers, but despite only being midway through her second season with the program, Morgan Rackel is making a strong case for being considered the best to come through the program.
Rackel, a native of Calgary, Alberta, Canada has posted a 14-5 record so far in 2019, with five shutouts, a 2.24 ERA and 138 strikeouts in 118.2 inning pitched.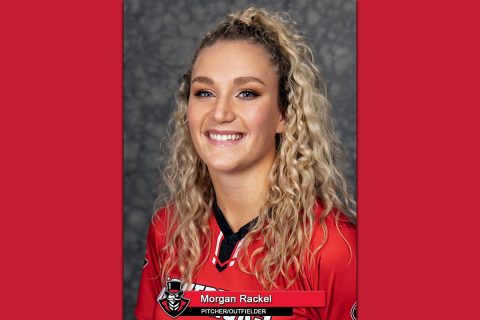 The shutout and strikeout totals lead the conference, along with her 15 complete games, while her win total is currently second in the OVC.
She has also been selected the OVC Pitcher of the Week twice this season – the only pitcher in the conference to have two selections – along with being collegesportsmadness.com OC Player of the Week and Tennessee Sports Writers Association state collegiate pitcher of the week twice.
This coming following a 2018 season where she was selected to the All-OVC First Team as well as being the first pitcher in APSU history to be named the Ohio Valley Conference Pitcher of the Year after posting a 22-7 record, with a 1.41 ERA and 204 strikeouts in 184.1 innings pitched.
While all these numbers and accolades are impressive in their own right, those numbers are already among the best all-time in program history – and that's just a year-and-a-half into her APSU career.
Rackel's current total of 36 career wins are the fifth-most in program history, her 342 strikeouts are fourth-most all-time, her 12 shutouts are fourth-most.
All of this in just 57 career appearances.
If you compare her numbers against the three pitchers – Angela Thompson (1992-95), Natasha Anderson (2004-07), Julee Stone (1988-91) — who would also be in the conversation as the best pitcher ever in the program's history have anywhere between 96 and 148 career appearances in their respective careers.
Thompson is also the only pitcher in the program's history to be inducted into the Athletics Department Hall of Fame.
At her current pace, and if you could prorate Rackel's current numbers over a full four-year career — instead of two years after transferring from a junior college where she spent her first two years — Rackel would have no problem finishing as the program's all-time leader in wins, shutouts and no worse than second – a very close second – in career strikeouts.
While it's almost impossible to compare players and numbers from the past against players now — the way the game of softball has progressed and the fact that Rackel will only get to play two years in a Governors uniform –there is no question that Rackel is and has left her mark on the Austin Peay softball program as one of if not the best pitchers ever in the programs history.