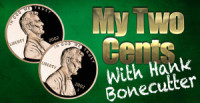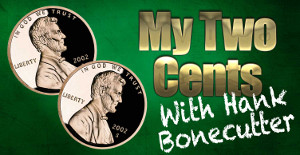 Clarksville, TN – Well I see we've come to the end of another school year in Montgomery County. As I follow all of my friends on social media who are teachers, I try to feel your sense of relief AND accomplishment.
I've known you all my life. I've seen you struggle. I've seen you cry. I've seen you angry. But I've seen you celebrate. I've seen you laugh. I've seen you scream with joy.
I've seen you perform miracles, where miracles could never expect to happen.
Teachers molded me. Teachers taught me. Teachers disciplined me. Teachers encouraged and cheered for me. Teachers were there when I needed them most. Putting aside their own personal struggles to help me. Staying after school to help me. there was a teacher.
Teachers smiled at me. Teachers scowled at me. Teachers laughed with me and cheered with me when I needed it most. That's the thing. When I needed something most, it was a teacher who pulled me through.
Teachers never get the credit they deserve. Teachers never get the pay that they deserve. Most of all, teachers never get the respect they deserve.
I see you waving at the school bus. I see you hugging your kids and welcoming them to your classroom. I see you cheering them on the field of competition. I see you mentoring and molding the future of our community and our country.
I don't know them all, but the ones I DO know have a heart of gold and a passion to teach. This must be true because they sure don't get paid for all they accomplish.
This must be true because the respect they get for what they accomplish is virtually non-existent. So it must be love right? It must be a passion you have for your craft, right? Whatever it is, I'm grateful to you teacher. I'm humbled by you teacher. I'm a better person today because of you, teacher.
There's never enough supplies. Never enough time. Never enough money. But, teacher, you're filled with love and commitment to your kids. Even the ones who are rough around the edges. Even the ones who come to school hungry. Even the ones who come to you from broken homes.
Teacher, you're always there for them, because you want the best for all of us. You want your kids to succeed. You want your kids to grow. You want your kids to prosper and contribute to their city, state and country.
It started with you, Teacher. My teacher. Our teacher. Their teacher.
Celebrate this week for all that you are, teacher. For all you have done this year. For what you've accomplished in your career.
There will be more. More kids, more challenges, more winners and more leaders.
I know you teacher. I've always known you teacher. I celebrate with you teacher. We're all grateful to you for what you've accomplished.
Teacher, now is the time to relax and enjoy. To say goodbye and anticipate the new faces that will surely come next year.
I love you teacher. You're the reason we've made it this far.