Topic: Teacher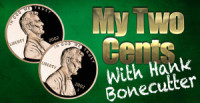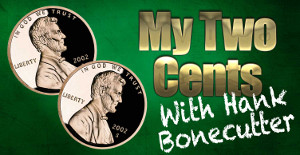 Clarksville, TN – Well I see we've come to the end of another school year in Montgomery County. As I follow all of my friends on social media who are teachers, I try to feel your sense of relief AND accomplishment.
I've known you all my life. I've seen you struggle. I've seen you cry. I've seen you angry. But I've seen you celebrate. I've seen you laugh. I've seen you scream with joy.
I've seen you perform miracles, where miracles could never expect to happen.
«Read the rest of this article»


Clarksville, TN — It may be unusual for an artist and an iron foundry president to join together in a unique cultural endeavor. Then again, there is nothing usual about Clarksville sculptor Mike Andrews' "New Old Stock" exhibit at the Customs House Museum and Cultural Center.


The relationship between Andrews and the Clarksville Foundry began in 1983 after he visited the historic manufacturing company as a student of Tennessee artist Olen Bryant.
«Read the rest of this article»
Teacher's Warehouse – A free store for teachers
The burden falls on teachers when kids don't have supplies…..


Many Montgomery County School children cannot afford lunch, much less basic school supplies and studies indicate that the average teacher spends between $ 500 and $ 1,000 of his or her own money to buy supplies for their students. Countywide the school budget has been slashed dramatically and there is a great need for student and teacher support.
Help support the "Teachers Warehouse", providing a unique means to transfer donated, value purchased and created products from businesses and individuals free to teachers for use in school classrooms. 
«Read the rest of this article»

According to the National Education Association, research shows that the ideal number of students in a class is 13 to 17. In Tennessee, class sizes are allowed as follows (data from the Tennessee Department of Education Web site): Kindergarten through third grade: average 20; maximum 25; fourth through sixth grade: average 25; maximum 30. This may appear to be reasonable to some politicians, educators and parents. Teachers will tell you that maximum class loads reduce the one critical need of every student: individual attention.
«Read the rest of this article»
On April 9, 2009, Jennifer Seadler and Jeremy Seadler were both charged with contributing to delinquency and child abuse and neglect.   Jennifer Seadler's bond was set at $6,000 while Jeremy Seadler's  bond was set at $2,000.
An investigation by Detective Demone Chestnut revealed that Jennifer and Jeremy Seadler provided alcoholic beverages to a 16 year old female juvenile, a former Northeast High School student, while playing a card game.  Jennifer Seadler was at one time the math teacher of the juvenile; this supports the fact that both adults knew the age of the juvenile.  The investigation uncovered there were  two other adults that the juvenile had never met who were also playing the game.  The juvenile did not play well during the game, therefore she had to take shots of Ciroc Vodka.  Shortly after consuming the alcohol, the juvenile became very sick and vomited.  The juvenile was sent home without being provided any medical attention. «Read the rest of this article»