Clarksville, TN – The Austin Peay State University (APSU) Foundation recently received a generous gift from the estate of retired Maj. William L. Sundy ('72) to establish an endowed scholarship fund for APSU students.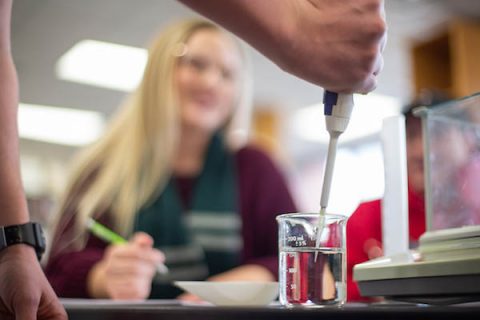 To be eligible, applicants must be enrolled full-time in an Austin Peay State University Science, Technology, Engineering and Mathematics (STEM) program with the intention of teaching a STEM subject after graduation.
Applicants must also have a 3.0 high school or collegiate GPA and an ACT score of 22.
The scholarship is renewable for recipients who continue to meet the criteria each year. The dean of the APSU College of STEM will select the recipients of the scholarship.
Retired Maj. William L. Sundy graduated from Austin Peay in 1972 with a bachelor's degree in chemistry. He passed away in June 2019. He taught high school chemistry for more than 30 years while also serving in the U.S. Army National Guard, responding to major disasters such as hurricane relief.
Retired Maj. Sundy believed that more STEM educators were required to meet the demands of modern public education. For that reason, he wanted to assist worthy STEM majors interested in pursuing a career in STEM teaching.
"A gift like this will have a lasting effect on future generations of Austin Peay State University students, as well as the students they go on to impact as educators," Kris Phillips, assistant vice president for University Advancement, said. "We are proud to carry out retired Maj. Sundy's wishes in such a meaningful way."
Endowments are permanently restricted funds managed by the Austin Peay State University Foundation. The amount of each scholarship award may vary and will be determined based upon the value of the endowment and the Foundation spending plan.
To support APSU fundraising initiatives, contact the Office of University Advancement at 931.221.7127.