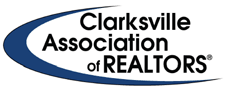 Clarksville, TN – The Clarksville Association of Realtors (CAR) and its Spreading Our Support (SOS) Foundation, are hosting it's inaugural Thanksgiving For All with the mission of providing Thanksgiving meals to 2,000 area families in need and are inviting all of Clarksville to participate.
This initiative is spear headed by Toniann Thompson, a REALTOR® with Keller Williams Realty.
Her idea of providing Thanksgiving dinner for others started 5 years ago when she set up a food table at Hilltop Super Market. Last year, with help of YAIpaks, she reached 230 families. "As Realtors, we are constantly looking for ways to better our community or provide a helping hand.
A constant need that we see thanks to the many organizations here in town that assist families is helping put food on the table, and what better time to do that than Thanksgiving," said Thompson.
CAR partners with the F.U.E.L. initiative throughout the year to provide food for children and is working with them, as well as YAIPaks to provide Thanksgiving dinners for those in need. It costs approximately $40.00 to provide a full Thanksgiving meal, including the turkey, for a family of four. They will be accepting monetary donations, full meals as listed below, and nonperishable individual food items from the shopping list.
Donations will be accepted online at clarksvilleaor.com/sos and at the Clarksville Association of Realtors office until November 18th.
Non-perishable food Items being accepted are:
6 oz box of stuffing**
15 oz canned corn
15 oz canned peas
15 oz canned carrots
15 oz canned green beans
30 oz canned yams
Small bag of marshmallows
14 oz can jellied cranberry sauce
4 oz package instant mashed potatoes**
Brown gravy mix packet**
Turkey gravy mix packet**
6 oz cornbread mix**
1 lb bagged rice (brown or white)
1 lb bagged beans (pinto, red, black, etc.)
16 oz jar of peanut butter
Boxed instant oatmeal (variety pack)**
6 oz packet of blueberry muffin mix**
3 packets of Kool-aid
1 lb sugar
All weights/sizes listed are a minimum for a family of four. **All items should be "Just Add Water" items that do not require eggs, sugar, etc.
The Clarksville Association of Realtors office is located at 115 Center Pointe Drive in Clarksville Tennessee.
About the Clarksville Association of Realtors®
The Clarksville Association of Realtors® has over 1,087 active REALTOR® members and 82 Affiliate Partners that work together to improve the public awareness of the value of Realtors to the community and to the benefits of their services. The Clarksville Association of Realtors® also serves to promote the success and future developments of its members in association with the Tennessee and National Associations of Realtors®.
Sections
Business
Topics
Center Pointe Drive, Clarksville, Clarksville Association of Realtors, Clarksville TN, Hilltop Super Market, Keller Williams Realty, Thanksgiving Dinner