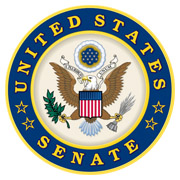 Parons, TN – United States Senator Lamar Alexander (R-Tenn.) said Jim and Janet Ayers discovered the "secret sauce" for raising college graduation rates.
"Jim and Janet Ayers wanted to give more rural Tennesseans more educational opportunities – so in 1999 the Ayers Foundation started giving out scholarships, and they had counselors too, but what they learned over time is that if they really wanted to improve graduation rates, counselors are the solution," Senator Alexander said.
«Read the rest of this article»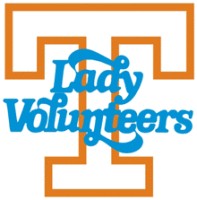 Notre Dame, IN – Rennia Davis tied her career high of 33 points to lead Tennessee Lady Vols basketball team (3-0) to victory over No. 16/14 Notre Dame on the road on Monday night, 74-63. It was the Lady Vols' first victory on the road in the series since 2008.

Davis, the 6-foot-2 junior from Jacksonville, FL, also pulled down 10 boards to record her second double-double of the season and the 20th of her career. Freshmen Jordan Horston and Tamari Key were also in double digits for UT with 12 and 11 points, respectively, while Jazmine Massengill narrowly missed a double-double, pulling down a team-high 13 rebounds and dishing out nine assists to set new career highs in both categories.
«Read the rest of this article»
Nashville, TN – In observation of Veterans Day 2019, Tennessee Democratic Party Chair Mary Mancini released the following statement honoring Tennessee veterans and thanking members of the newly formed TNDP Veterans & Military Families Caucus:
"Tennessee is home to almost 500,000 veterans and today, the Tennessee Democratic Party, working with our newly formed Veterans and Military Families Caucus, call on every Tennessean to remember the sacrifices made by our armed forces and their families.
«Read the rest of this article»

Nashville, TN – Hankook Tire offers outdoor enthusiasts an all-access pass to adventure with the all-new Dynapro MT2 (RT05). As the successor of the popular off-road-focused Dynapro MT, the Dynapro MT2 is equipped with the latest innovations from Hankook Tire, making it the most capable and extreme off-road tire Hankook has ever offered.
«Read the rest of this article»
Nashville, TN – The National Weather Service (NWS) reports an approaching cold front has brought rain showers into the Clarksville-Montgomery County area as well as most of Middle Tennessee, but by early this evening, a cold air mass following the frontal system will help to change the rain briefly to a rain/snow/sleet mix and eventually over to all snow.
Snowfall accumulations are expected to be light, with up to around an inch possible on the northern Cumberland Plateau, and a dusting up to around a half inch elsewhere.
«Read the rest of this article»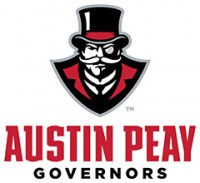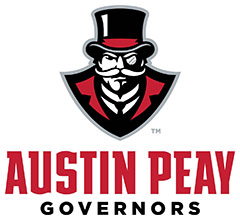 Clarksville, TN – Austin Peay State University (APSU) head tennis coach Ross Brown has announced the promotion of Maria Sorbello Morrison to Associate Head Coach of the Governor men's and women's tennis programs.
"Maria [Sorbello Morrison] has basically been with me since we started here, she is extremely loyal and we have both been on a mission to build both of these programs," said head Coach Ross Brown. "I can tell you to have a person with Maria's playing ability, coaching ability, and her off court ability is a tremendous asset to the program, the university, and myself, obviously."
«Read the rest of this article»
Clarksville, TN – The Clarksville Street Department on Monday night moved equipment and personnel to battle the wintry mix of ice and snow that hit the area.
City offices will open at 10:00am Tuesday, Clarksville Mayor Joe Pitts announced after a conference call with City department heads at 8:30pm. Monday. All essential personnel were to be on the job as usual on Tuesday. City Court will begin Tuesday at 10:00am.
«Read the rest of this article»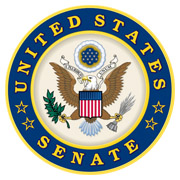 Washington, D.C. – Ahead of Veterans Day, Senator Marsha Blackburn (R-Tenn.) made the following remarks in honor of those who have served in the United States Military. Senator Blackburn also highlighted the need to improve veterans' care and increase veteran suicide prevention efforts.
Remarks As Prepared: This weekend, America will pause and give thanks for our veterans.
These brave men and women woke up every day in the most dangerous places on Earth, to do a job that would bring even the strongest of us to our knees.
«Read the rest of this article»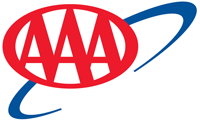 Nashville, TN – AAA says older adults with discomfort or low confidence while driving are adjusting their driving patterns to avoid driving at night, on the freeway, in afternoon rush hour traffic, or in unfamiliar areas, according to new research from the AAA Foundation for Traffic Safety.
Some of the self-regulated changes older drivers make can be unnecessary and do not always improve safety. In order to extend their mobility and reduce risk on the road, AAA recommends older drivers consult a healthcare professional when feelings of driving discomfort arise.
«Read the rest of this article»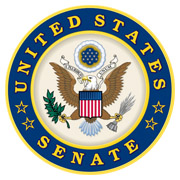 Parsons, TN – U.S. Senator Lamar Alexander (R-Tenn.) has released the following video statement in commemoration of Veterans Day, Monday:
"Tennessee is proud to be the Volunteer State, and we are especially proud to honor our nearly 500,000 veterans. This month, we honor them with Veterans Day."
"We should honor them every day for giving us the freedoms that we enjoy, the life that we live and the country that we have."