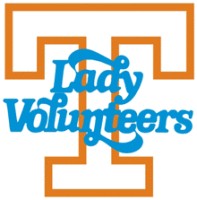 Notre Dame, IN – Rennia Davis tied her career high of 33 points to lead Tennessee Lady Vols basketball team (3-0) to victory over No. 16/14 Notre Dame on the road on Monday night, 74-63. It was the Lady Vols' first victory on the road in the series since 2008.

Davis, the 6-foot-2 junior from Jacksonville, FL, also pulled down 10 boards to record her second double-double of the season and the 20th of her career. Freshmen Jordan Horston and Tamari Key were also in double digits for UT with 12 and 11 points, respectively, while Jazmine Massengill narrowly missed a double-double, pulling down a team-high 13 rebounds and dishing out nine assists to set new career highs in both categories.
Notre Dame (2-1) was led by Destinee Walker, who finished with 18 points. Sam Brunelle pitched in 16.
Horston and Key got things started for UT, combining for UT's first five points to knot the score at five-all just over two minutes into the game.
Davis then scored back-to-back buckets to give the Lady Vols a 9-5 lead by the 6:32 mark, and another Horston 3-pointer stretched the lead to 12-7 by the media timeout with 4:24 to go in the quarter.
Coming out of the timeout, Davis poured in another five points to put Tennessee up by 10. A seven-point run by the Fighting Irish cut the lead to three with under two remaining, but UT closed out the quarter with a 5-0 run of its own and took a 21-14 lead into the second stanza.
The first two minutes of the second quarter were riddled with fouls, and neither team scored anything but free throws until Key knocked down a layup off a Massengill assist to put UT up 26-16 with 7:42 remaining in the half. The Irish rallied back with a 7-2 run to cut the lead to five, but Massengill answered with a driving layup to set off a 4-0 run that put UT back up 32-23.
Notre Dame again bounced back, scoring five quick points to cut the lead to four with under three minutes left in the quarter. Senior Kamera Harris put up four points for UT, while Massengill blocked a shot on a fast break to hold Notre Dame scoreless for the final three minutes to help the Big Orange take a 36-28 lead into halftime.
Davis kicked off things in the second half, knocking down back-to-back threes to stretch UT's lead to 42-28 less than a minute into the second half. Katlyn Gilbert hit a layup for Notre Dame to curb the run, but Tennessee answered with a Key layup and Horston trey to lead by 17 at the 8:12 mark. Tennessee maintained that margin through the media timeout, leading 54-37 with 4:05 to play in the quarter.
Notre Dame rallied following the timeout, hitting threes on back-to-back possessions, but Kasiyahna Kushkituah stepped up for UT, contributing four points over two possessions and blocking a shot on the defensive end to boost the UT lead to 15 with under three in the stanza.
The teams closed out the quarter with both teams shooting free throws, and UT took a 60-47 lead into the final period.
Key and Horston scored the first five points of the final quarter to stretch UT's lead to 17 in less than a minute, but the Irish fought back with a 6-0 run to cut the lead to 11 with just over six minutes remaining in the game. That score held through the 3:38 mark, when Davis knocked down a 10-footer to stretch the lead back to 13.
Anaya Peoples answered with a three on the other end and followed it up with a free throw on the following possession to slice the lead to single digits at 66-57 with 2:29 to play. With time on its side, Tennessee was able to manage the clock and convert on free throws to take a 74-63 victory out of Purcell Pavilion.
Beating Ranked Opponents
This is the first ranked opponent Tennessee has beaten since December 9th of last year when UT, then ranked No. 9, knocked off No. 12 Texas on the road. The last time an unranked UT team beat a ranked opponent was in the 2016-17 season, when the Lady Vols knocked off No. 3/2 Mississippi State in the regular season finale, 82-64. In that same season, unranked UT defeated a sixth-ranked Notre Dame squad in Knoxville, 71-69, January 16th, 2017.
Jaz Doing Work
Sophomore Jazmine Massengill dished out a career-high nine assists on offense while also leading UT in rebounds with a team-high 13. While not a career high, she also led the team in blocked shots with four.
Re Making It Rain
Junior Rennia Davis poured in a career-high five 3-pointers en route to tying her career high of 33 points. She shot a scorching 60 percent from the floor, including 55.6 percent from behind the arc.
Davis Moving On Up
With 33 points and 10 rebounds, David recorded her 20th career double-double to tie for 16th all-time at UT. Other Lady Vols with 20 include Dana Johnson, Debbie Groover and Cindy Noble.
Cleaning The Glass
UT dominated the boards at Notre Dame, out-rebounding the Fighting Irish 55-28. UT is averaging 52.7 rebounds per game through three contests while holding opponents to an average of 35.
Big-Time Blockers
Tennessee combined for 12 blocked shots against Notre Dame, tying for fourth all-time in shots blocked in a single game.
Up Next For Tennessee Lady Vols Basketball
Tennessee returns home to begin a six-game home stand, hosting Tennessee State at 6:00pm on Thursday. The game will be available via live stream on SECN+ and will be broadcast on the Lady Vol Radio Network.