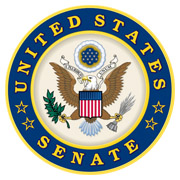 Washington, D.C. – Ahead of Veterans Day, Senator Marsha Blackburn (R-Tenn.) made the following remarks in honor of those who have served in the United States Military. Senator Blackburn also highlighted the need to improve veterans' care and increase veteran suicide prevention efforts.
Remarks As Prepared: This weekend, America will pause and give thanks for our veterans.
These brave men and women woke up every day in the most dangerous places on Earth, to do a job that would bring even the strongest of us to our knees.
And when their part was done, they came home—and began fighting a different battle.
The challenges veterans face are well-documented. We hear about long wait times at VA clinics, long recoveries from battle wounds, and severe emotional and mental health struggles that, if left untreated, can end in tragedy.
There are systems in place to help our returning heroes—we just need to use them correctly.
Earlier this year, the VA OIG released a report showing that the agency's system for keeping track of controlled prescriptions had almost entirely broken down.
State-operated prescription drug monitoring programs, or PDMPs, contain valuable information about what drugs veterans are being prescribed outside of the VA health system.
VA clinicians are supposed to check this database before prescribing opiate-based and other controlled medications, to make sure their patients aren't receiving too many pills from multiple sources.
The OIG report showed that 73% of VA patients who were prescribed opioids walked out of the pharmacy, medication in hand, without a VA clinician ever having performed the minimum required checks.
This failure to follow through put 19% of those patients at risk for problems with their care coordination.
And almost half of those VA patients were under long term care for chronic pain, and were at a higher risk for opioid use disorder and overdose.
How could this happen?
It happened because the VA didn't make the rules clear enough. Officials highly recommended that clinicians submit a PDMP query, but they didn't explicitly state that it was required under existing VHA directives; and, there were no national oversight controls to act as a backstop.
Along with their report, the OIG handed the VA a laundry list of recommendations, including directives to develop national oversight programs, better train their clinicians, and embed accountability checks into the technology used to track patient care.
VA officials have submitted now-approved corrective action plans—and it's our job to make sure they follow through.
The same lack of organization that turned VA clinics into unwitting pill pushers has made it almost impossible for veterans to seek help during times of mental and emotional distress.
In September, the VA published a report that confirmed our worst fears: as of 2017, there has been no significant change in veteran suicide rates.
In 2017, the suicide rate for veterans in Tennessee hit 32.6%–which is significantly higher than the overall national suicide rate.
It will take more than one day of recognition to fix that.
I am an original cosponsor of the IMPROVE Well-Being for Veterans Act, which will help vets connect to the over 50,000 existing suicide prevention programs that are ready and waiting to help.
The bill will also give regulators a tool to measure how effective those programs are.
It's a good start—but it's not enough.
Earlier this year, President Trump launched the PREVENTS Initiative.
PREVENTS established a cabinet-level task force responsible for finding the root causes of disconnect between veterans, and helpful services from the VA and private organizations.
Their job is to develop a strategy for federal, state, and community leaders to engage with veterans, improve research and access to resources, and work from the ground up to prevent suicide.
Here's the caveat: this will only work if we remain in constant contact with veterans back home, and use those interactions to find the cracks these people keep falling through.
You know, Madam President, for years we've listened to frustrated complaints from agency officials insisting that untangling the VA's procedural knots is an exercise in futility.
But it's time for all of us—not just lawmakers and rulemakers—to finally accept that "honoring their service" means helping our heroes heal, and not leaving them at the mercy of a broken and bloated bureaucracy.
I yield the floor.