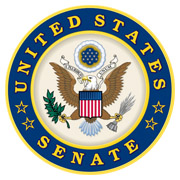 Washington, D.C. – U.S. Senator Marsha Blackburn says, "The idea of "unplugging" for a country getaway has a certain appeal. It is an escape, an opportunity to feel a little smug about selecting a destination that informs guests they shouldn't expect WiFi — free, or otherwise.
How long that pastoral bliss lasts depends entirely on your tolerance for not knowing what's going on in your inbox; but eventually, any digitally addicted creature worth their smartphone will recede into her screens, searching for a signal and declaring to unimpressed locals, I don't know how y'all do it!
«Read the rest of this article»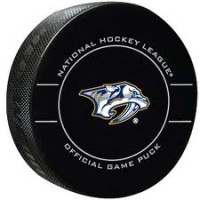 Nashville, TN – The Nashville Predators can't seem to break out of their slump as they fall to the Vancouver Canucks, 6-3.
A series of bad breaks, and undisciplined penalties, afforded Vancouver the opportunity to score at will on the power play to defeat the Predators tonight.
Nashville out shot their opponent, 48-23, but couldn't find the back of the net against Jacob Markstrom in goal for the Canucks.
Pekka Rinne was pulled by the Predators to start the third period in favor of Juuse Saros, who held Vancouver scoreless in the final frame. The only score for Vancouver coming on an empty netter for the final score.
«Read the rest of this article»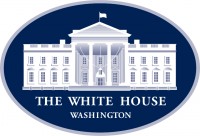 Washington, D.C. – "So the United States has 'the world's highest rate of children in detention.' Is this worth reporting? Maybe, maybe not. Nevertheless, Agence France-Presse, or AFP, and Reuters did report it, attributing the information to a 'United Nations study' on migrant children detained at the US-Mexico border," Kyle Smith writes for the New York Post.
"Then the two agencies retracted the story." Why? "Sheepishly, the two news organizations explained that, you see, the UN data was from 2015."
«Read the rest of this article»
Jacksonville, AL – The Austin Peay State University (APSU) volleyball team opened its stay at the 2019 Ohio Valley Conference Volleyball Championship tournament by winning its opening set, but could not sustain that momentum in season-ending a four-set decision (25-20, 23-25, 22-25, 18-25) to Morehead State, Thursday night, at Pete Mathews Coliseum.
«Read the rest of this article»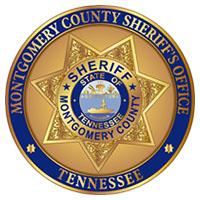 Clarksville, TN – The Montgomery County Sheriff's Office (MCSO) is asking for the public's assistance in locating a runaway juvenile.
Hannah Guffey, age 14, was last seen on Monday, November 18th, 2019, at 10:00pm by her parents before going to bed. The following morning, they discovered she was not in the residence and called 911.
Guffey is 5 feet 4 inches tall and weighs 145 pounds with brown hair and blue eyes.
«Read the rest of this article»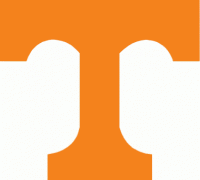 Knoxville, TN – The Tennessee Vols basketball team is set to join the eight-team field at the 2020 Charleston Classic, which takes place November 19th-22nd, 2020, in beautiful and historic Charleston, South Carolina.

The tournament field also includes Florida State, Houston, Oklahoma State, Penn State, Seton Hall, VCU and host College of Charleston. The tournament bracket will be released in the summer, and games will take place at CofC's 5,100-seat TD Arena.
«Read the rest of this article»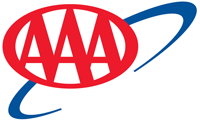 Tampa, FL – On the week, gas prices are mostly cheaper across the country. A small number of states saw pump prices decrease more than a dime, though the majority saw fluctuation of a few pennies. Today's national average of $2.59 is two cents cheaper than last week.
"An increase in gasoline stocks amid robust demand helped to push gas prices cheaper on the week," said Jeanette Casselano, AAA spokesperson.
«Read the rest of this article»
Tennessee Titans (5-5) vs. Jacksonville Jaguars (4-6)
Sunday, November 24th, 2019 | 3:05pm CST
Nashville, TN | Nissan Stadium | TV: CBS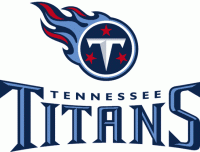 Nashville, TN – The Tennessee Titans (5-5) host the AFC South rival Jacksonville Jaguars (4-6) this week in a late afternoon matchup. Kickoff at Nissan Stadium (capacity 69,143) is scheduled for 3:05pm CST on Sunday, November 24th.
This week's game will be regionally televised on CBS, including Nashville affiliate WTVF NewsChannel 5. The broadcast team includes play-by-play announcer Ian Eagle, analyst Dan Fouts and sideline reporter Evan Washburn.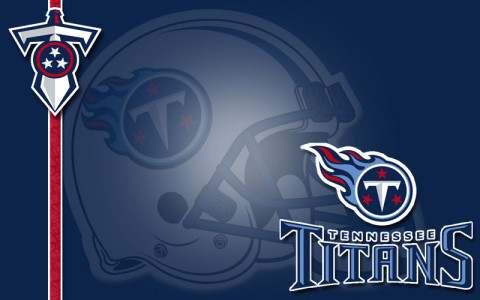 «Read the rest of this article»

Clarksville, TN – Michael Mixson is in custody reports the Clarksville Police Department. He was arrested in Oak Grove Kentucky.
Mixson was wanted by Clarksville Police for an active Especially Aggravated Robbery warrant.
Mixson was involved in a robbery which took place in the parking lot at 1680 Fort Campbell Boulevard.
«Read the rest of this article»
#19 Austin Peay (8-3 | 6-1 OVC) vs. Eastern Illinois (1-10 | 1-6 OVC)
Saturday, November 23rd, 2019 | 2:00pm CT
Clarksville, TN | Fortera Stadium

Clarksville, TN – One game remains between the Austin Peay State University (APSU) football team and a 2019 Ohio Valley Conference Football Championship with Eastern Illinois providing the opposition in a 2:00pm, Saturday, November 23rd matchup at Fortera Stadium.
«Read the rest of this article»