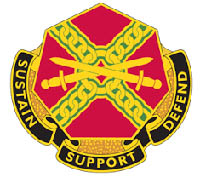 Vicenza, Italy – A scheduled holiday promotion to pay off military family Christmas layaway charge accounts was canceled last Tuesday after Exchange officials learned an unknown person or persons already paid off the accounts.
"The Pay Away the Layaway organization chose to come to Vicenza and pay off military family layaway balances filled with gifts and essentials for kids. But we had to move the event to Aviano because someone already did it," explained Italy Consolidated Exchange General Manager Jennifer Jordan.
This isn't the first time this happened said Vicenza Main Store Manager Cindy Brown. In fact, the Vicenza "Secret Santa" has been hitting the main store for at least the last six Christmas seasons.
"From October through December, we normally have over 40 families who put their holiday gifts on layaway. The Vicenza community has been fortunate to have someone or some people pay off layaways for Military Families every year for the past six years," said Brown.
The motive of this mystery is the same.
"The focus is always on layaways that contain toys and children's clothing and we can't tell you how surprised and overjoyed our customers are when they find out about the wonderful gesture," she added.
Two families were interviewed at the main store Thursday evening when they came to pick up their gifts.
"When I got the phone call, I was surprisingly shocked. I feel so blessed and grateful for whoever this person is. I just want to say thank you for their generosity," said Tranika Floyd.
This wasn't the first time Sgt. Bailon Batalion received news that his layaway account was paid off.
"This is the second year in the row this has happened to me. Last year, I got a phone call when I was at Fort Campbell to come to layaway and pick up my stuff. I thought it was a fake then when I went down to pick up my stuff, sure enough it was paid for," he said.
According to long-time AAFES Vicenza store managers, descriptions of the mystery person vary which seem to indicate whoever is paying off Soldier Christmas layaway plans may not be a single individual but a group of individuals. The motivation for their actions is unknown.
U.S. Army Criminal Investigators, the Department of Defense's premiere solver of mysteries. When asked about who or whom might be paying off holiday layoff accounts, Vicenza CID Special Agent in Charge Brandon Bell said they do not comment on ongoing investigations.
"We do want to remind everyone, though, kindness is contagious," said Bell.