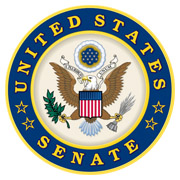 Maryville TN – U.S. Senator Lamar Alexander (R-Tenn.) said members of Congress have worked together to get results for Americans and for Tennesseans.
"I often suggest Tennesseans look at Washington, D.C., as if it were a split-screen television. On one side, you hear about impeachment and tweets, but, on the other side, you have members of Congress working together to get results for Americans. And in 2019, we've done just that."
"Congress passed legislation in December that provides permanent funding – that is fully paid for – for HBCUs and other minority serving institutions attended by over 2 million minority students," Senator Alexander said.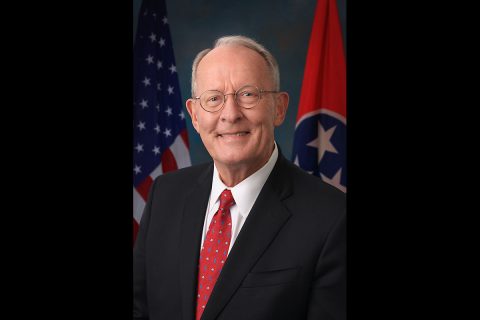 "Second, after five years of bipartisan effort, it simplifies the Free Application for Federal Student Aid – the FAFSA – which removes a huge roadblock for the 20 million families, including 400,000 Tennessee families, who fill out the form every year to qualify for federal student aid. It's hard to think of a new law that will have more of a lasting impact on minority students and their families than this bill," stated Senator Alexander
Senator Alexander continued, "Significant progress was made as Congress passed five provisions from the Lower Health Care Costs Act I sponsored, including: three provisions to lower the cost of prescription drugs by encouraging competition; raising the tobacco purchasing age to 21; and better protecting Americans from diseases transmitted by mosquitoes, ticks and fleas."
"But the legislation fails to deal with surprise medical bills and fails to enact legislation that Senator Murray of Washington and I have introduced to fund the nation's 1,400 community health centers, including the 29 in Tennessee, for five years. I will continue to do everything I can to keep surprise medical bills at the top of the congressional priority list in 2020 until it's done," Senator Alexander sadi.
"We also passed legislation that includes the fifth consecutive year of record-funding for our 17 national laboratories, including Oak Ridge National Laboratory, and keep the U.S. number one in supercomputing. The energy and water funding bill I wrote as chairman of the Senate Energy and Water Development Appropriations Committee modernizes our nuclear weapons facilities at Y-12 and accelerates cleanup of hazardous materials and facilities at the East Tennessee Technology Park, the Oak Ridge National Laboratory and the Y-12 National Security Complex, which is building the largest federal construction project in Tennessee since World War II," Senator Alexander said.
"The legislation also includes $7.65 billion for the Army Corps of Engineers to maintain and rebuild our nation's waterways, including up to $94.5 million to fully fund construction at Chickamauga Lock for the sixth consecutive year. Finally, our bill includes up to $2.163 million for dredging the Memphis Harbor McKellar Lake," stated Senator Alexander.
"We also passed legislation that authorizes pay raises for troops at Fort Campbell, Arnold Air Force Base, and the Naval Support Activity Mid-South in Millington, and continues to make research and development of new technologies a priority so our military can deal with new and emerging threats. It also improves housing and increases employment opportunities for military spouses," Alexander concluded. "I'm optimistic we will continue to build on the progress we made this year and get even more done in 2020."
Alexander also worked to pass several lands bill in Congress that President Trump signed into law:
Named a bridge on the Foothills Parkway after Blount Countian and former Maryville Daily Times editor, Dean Stone.
Permanently reauthorized the Land and Water Conservation Fund (LWCF), which will help ensure Tennessee's beautiful lands, water resources and recreation areas are protected and preserved for future generations.
The Shiloh National Military Park Boundary Adjustment and Parker's Crossroads Battlefield Designation Act to designate battlefields at Davis Bridge and Fallen Timbers in Tennessee, and Russell House in Tennessee and Mississippi, as part of the Shiloh National Military Park.
The James K. Polk Presidential Home Study Act to take the next step to protect and preserve President James K. Polk's home in Columbia, Tennessee.
The Restore Our Parks Act, Alexander's legislation to cut in half the maintenance backlog at our 419 national parks, has been approved by both Senate and House committees. The bill must now be considered by the full Senate and House. Alexander has said getting this legislation passed and signed into law is one of his top priorities in 2020.
Congress confirmed 5 Tennesseans who were President Trump's nominees
Alexander's work in 2019 as chairman of the Senate HELP Committee
Alexander serves as chairman of the Senate Health, Education, Labor and Pensions (HELP) Committee. This year, the committee passed 21 bills, including new laws that will ensure we are prepared for public health threats such as wildfires and hurricanes, and to help us better understand diseases including autism. In addition, the committee approved 46 of the president's nominees, 39 whom have been confirmed by the full Senate.
And the committee held 13 hearings on topics that impact the lives of every American, including e-cigarettes and vaping; the importance of vaccines; and updating the Higher Education Act to ensure students are earning degrees worth their time and money. Learn more about the committee's work HERE.