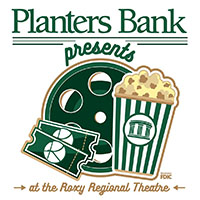 Clarksville, TN – This Sunday, March 1st, 2020, have a ball on the corner of Franklin and First in Historic Downtown Clarksville as the Roxy Regional Theatre brings you one of Disney's most beloved films of all time.
For the Roxy's first in a series of family-friendly favorites, Planters Bank Presents… Disney's animated classic "Cinderella" on their big screen at 2:00pm.
When Cinderella's cruel stepmother prevents her from attending the Royal Ball, she gets some unexpected help from the lovable mice Gus and Jaq, and from her Fairy Godmother.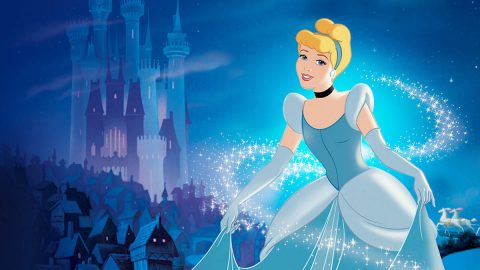 But when the clock strikes midnight, the spell is broken, leaving only a single glass slipper … the only key to the ultimate fairy-tale ending!
Rating: G / Running time: 74 minutes / Release year: 1950 / Directors: Clyde Geronimi, Wilfred Jackson, Hamilton Luske / Cast: Ilene Woods, Eleanor Audley, Verna Felton, William Phipps, Rhoda Williams
Admission is $5.00 (cash or check only), and tickets are available at the box office between 9:00am and 2:00pm, Monday through Friday. Any remaining tickets will be available beginning an hour prior to showtime. Advance ticket purchases are strongly encouraged. Popcorn, assorted candy and bottled water will be available as concessions.
Effective January 1st, 2020, a 3% fee for using a debit or credit card will apply to movie ticket purchases, so we strongly encourage cash or check payments. As a 501(c)(3) nonprofit organization, credit card processing fees severely cut into our budget every year, so we have found it necessary to implement this policy. Thank you for your understanding.
While you are here this Sunday, be sure to pick up your tickets for the next installment in our Planters Bank Presents… Film Series, Disney's "Pinocchio", showing Sunday, March 8th at 2:00pm.
In the coming weeks, you can also look for such favorites as Disney's "The Little Mermaid" and Disney's "Peter Pan". For our complete schedule of films and more information, please visit www.roxyregionaltheatre.org/filmseries
Like us on Facebook at www.facebook.com/PlantersBankPresents!
About the Roxy Regional Theatre
The Roxy Regional Theatre is a 501(c)(3) nonprofit organization dedicated to producing professional live theatre and promoting the arts, with emphasis on education, in Clarksville, Middle Tennessee and the Southeast. The theatre is located at 100 Franklin Street in Historic Downtown Clarksville.
For more information, visit www.roxyregionaltheatre.org