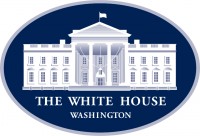 Washington, D.C. – The United States–Mexico–Canada Agreement (USMCA) has gone into effect, replacing the outdated North American Free Trade Agreement (NAFTA).

"President Donald Donald Trump was elected in part on his promise to change the direction of U.S. trade policy so it would put America first. He has kept that promise with new trade agreements and tough enforcement actions that break down foreign trade barriers, protect America's competitive edge and stop the outsourcing of U.S. jobs," U.S. Trade Representative Robert Lighthizer writes in the Pittsburgh Tribune-Review.
«Read the rest of this article»

Silver Spring, MD – The U.S. Food and Drug Administration (FDA) today continued to take action in the ongoing response to the COVID-19 Coronavirus pandemic:
The U.S. Food and Drug Administration (FDA) issued an updated FDA COVID-19 Response At-A-Glance Summary that provides a quick look at facts, figures, and highlights of the agency's response efforts.
«Read the rest of this article»

Clarksville, TN – Good Afternoon Stacheville,
I want to thank Coach Mark Hudspeth for a year none of us will ever forget. He led our football program to heights unthinkable just a few short seasons ago, and for that I will always be grateful.
«Read the rest of this article»

Clarksville, TN – Austin Peay State University (APSU) Director of Athletics Gerald Harrison announced that Mark Hudspeth has resigned his duties as head football coach, effective immediately.
"First, I want to thank Mark for his work in moving Governors football to new heights," said Harrison.
«Read the rest of this article»

Memphis, TN and Lafayette, LA – First Horizon National Corp. ("First Horizon") (NYSE: FHN) and IBERIABANK Corporation ("IBERIABANK") (NASDAQ: IBKC) have announced completion of their previously announced all-stock merger of equals.
The combined company, with $79 billion in assets, $60 billion in deposits and $58 billion in loans as of March 31st, 2020, will be headquartered in Memphis, Tennessee and operate under the First Horizon name.
«Read the rest of this article»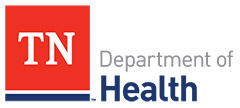 Nashville, TN – On Friday, July 3rd, 2020, the Tennessee Department of Health (TDH) reports that there have been 48,344 confirmed cases of COVID-19 Coronavirus in Tennessee . That is an increase of 1,824 cases from Thursday's 46,520. There have been 608 confirmed deaths in Tennessee because of the virus.
Twenty one new cases of the COVID-19 Coronavirus have been reported in Montgomery County. The total is at 534. There has been seven deaths in Montgomery County due to the virus.
«Read the rest of this article»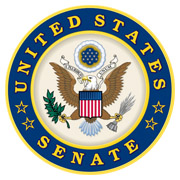 Washington, D.C. – Senate Health, Education, Labor and Pensions Committee Chairman Lamar Alexander (R-Tenn.) said "the stakes are too high," for the political debate around wearing masks to continue.
"Unfortunately this simple lifesaving practice has become part of a political debate that says: If you're for Donald Trump, you don't wear a mask. If you're against Trump, you do," Alexander said. "That is why I have suggested the president should occasionally wear a mask even though there are not many occasions when it is necessary for him to do so. The president has millions of admirers. They would follow his lead."
«Read the rest of this article»
Joint effort to address use of force, duty to intervene policies across agencies
Nashville, TN – Tennessee Governor Bill Lee announced a partnership with the Tennessee Association of Chiefs of Police, the Tennessee Bureau of Investigation, the Tennessee Department of Safety and Homeland Security, the Tennessee Highway Patrol, The Tennessee Department of Commerce and Insurance, Tennessee Sheriffs' Association and the Peace Officer Standards & Training Commission to enhance policies, improve information sharing and increase officer training.
«Read the rest of this article»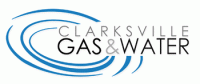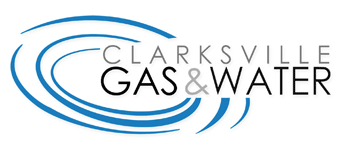 Clarksville, TN – The Clarksville Gas and Water Department released its annual drinking water quality report in May and is pleased to announce Clarksville's drinking water is safe, clean, and reliable.
The report, also known as the "Consumer Confidence Report," shows the results of numerous water quality tests performed by the Clarksville water system from January 1st to December 31st, 2019 and the results show your water meets or exceeds stringent state and federal standards set for safe drinking water.
«Read the rest of this article»

Clarksville, TN – On a sunny but chilly January afternoon, Austin Peay State University (APSU) physics students sent a high-altitude balloon 93,000 feet into the stratosphere.
The balloon carried an important student experiment, but the payload also included two special guests: two containers that contained Cascade hops.
«Read the rest of this article»