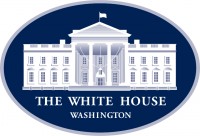 Washington, D.C. – One million Americans will be lifted from poverty because of President Donald Trump's historic Opportunity Zones tax cuts program, the White House Council of Economic Advisers estimates in a new report.

For over 50 years, the "War on Poverty" has left too many American communities behind. Many of its programs have "relied on inefficient top-down federal grants and subsidies that empower Washington bureaucrats and special interests with lobbyists at the expense of communities in need," HUD Secretary Ben Carson and White House Domestic Policy Council Director Brooke Rollins wrote.
«Read the rest of this article»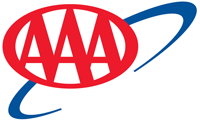 Nashville, TN – The Tennessee Gas Price average is now $1.91 – a penny increase over last week. Today's state average is down one penny from last month and nearly 39 cents cheaper than this time last year.
"Gasoline stocks hit their lowest level since the pandemic began and demand dipped on the week, down to 8.6 million b/d," said Megan Cooper, spokesperson, AAA – The Auto Club Group. "These decreases typically lead to cheaper pump prices, but this summer we've seen atypical gas price trends."
«Read the rest of this article»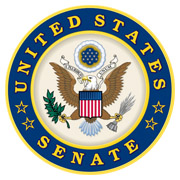 Maryville, TN – United States Senator Lamar Alexander (R-Tenn.) released the following statement Friday, August 28th, 2020:
"The Donald Trump Administration has announced that during the next three months the federal government will help make available 150 million new Abbott COVID-19 antigen diagnostic tests costing $5.00 each that deliver rapid results in 15 minutes."
"This could mean as many as one million additional tests just during October for use in Tennessee hospitals, doctors' offices and other health care settings to help schools, colleges, child care centers and workplaces continue to safely reopen."
«Read the rest of this article»

Clarksville, TN – The Austin Peay State University (APSU) professional mad scientist, Bryan Gaither, had a national audience on Thursday, August 27th, 2020.
The Society of Physics Students (SPS) – a national professional association designed for college students – invited Gaither to host a virtual science demonstration for the group via Zoom.
«Read the rest of this article»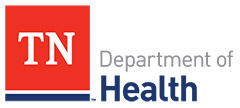 Nashville, TN – The Tennessee Department of Health (TDH) reports that there have been 148,681 confirmed cases of COVID-19 Coronavirus in Tennessee as of Saturday, August 29th, 2020. That is an increase of 1,355 cases from Friday's 147,326. There have been 1,677 (+23) confirmed deaths in Tennessee because of the virus.
There have been twelve new cases of the COVID-19 Coronavirus reported in Montgomery County. The total is at 2,452. There has been twenty eight deaths in Montgomery County due to the virus.
«Read the rest of this article»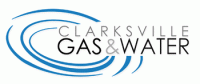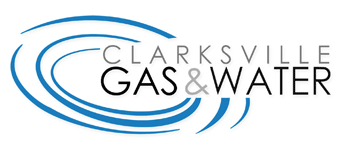 Clarksville, TN – On Monday, August 31st, 2020, the Clarksville Gas and Water Department (CGW) has planned an area wide water outage at 9:00am, weather permitting, on High Point Road from Dover Road to Laura Drive for water valve replacement.
Area residents may also experience low water pressure during the work.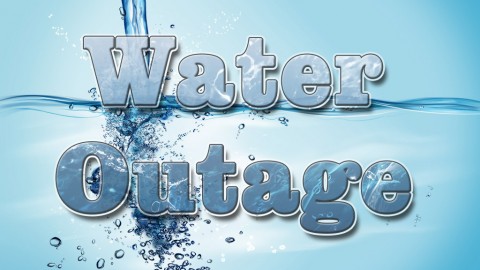 «Read the rest of this article»

Silver Spring, MD – The U.S. Food and Drug Administration (FDA) continues to take action in the ongoing response to the COVID-19 Coronavirus pandemic:
The FDA is warning consumers about alcohol-based hand sanitizers that are being packaged in containers that may appear as food or drinks and may put consumers at risk of serious injury or death if ingested.
«Read the rest of this article»
Nashville, TN – Tennessee State Senator Bill Powers (R-Clarksville) today praised the award of four major Public Safety Grants designed to promote public safety on local roads and to curb drunk driving. The combined grants total over $444,800.
«Read the rest of this article»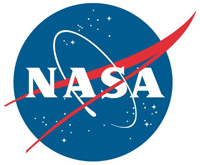 Pasadena, CA – On August 25th, 2020 several days before Hurricane Laura made landfall as a destructive Category 4 storm in Louisiana, NASA's Terra satellite flew over Laura in the Gulf of Mexico.
Using its Multi-angle Imaging SpectroRadiometer (MISR) instrument, the satellite collected data on wind speeds and cloud-top heights as the storm intensified and moved northwest towards the U.S. Gulf Coast.
The NASA Earth Applied Sciences Disasters Program Geographic Information Systems (GIS) team worked closely with representatives from the Esri 3D team to produce the first-ever interactive 3D visualization of MISR cloud-top height data and publish it to the NASA Disasters Mapping Portal.
«Read the rest of this article»