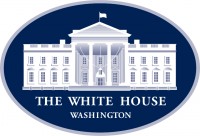 Washington, D.C. – America has already conducted far more Coronavirus tests than any other nation on Earth—more than the entire European Union and more than all of Latin America combined.

Now, President Donald Trump has announced that his Administration will distribute 150 million rapid, point-of-care Coronavirus tests in the coming weeks. This action will more than double the total number of tests already performed in the United States.
«Read the rest of this article»
Lessons, classes, recreational swimming will be available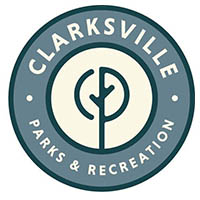 Clarksville, TN – The Clarksville Parks and Recreation Department will open New Providence pool on Thursday, October 1st, 2020 for indoor swimming activities through the fall and winter months.
The pool, at 168 Cunningham Lane, is covered with an inflated dome from October to May to create an indoor aquatic facility offering swim lessons, water fitness classes, lap swim, aquatic events and recreational swimming. The facility also has a children's pool area, climbing wall, and concessions.
«Read the rest of this article»
Promised update reflects ongoing needs of a growing city
Clarksville, TN – Clarksville Mayor Joe Pitts and City Council standing committees have been meeting with department heads to review a revised Fiscal Year 2021 Budget that reflects the ongoing needs of a vibrant, growing City and the economic and operational reality created by the continuing COVID-19 Coronavirus public health emergency.
«Read the rest of this article»
Will Build Confidence About Going Back to School and Work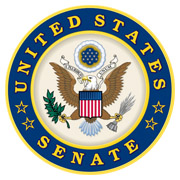 Maryville, TN – United States Senator Lamar Alexander (R-Tenn.) today released the following statement after the Donald Trump Administration announced distribution of the Abbott BinaxNOW rapid COVID-19 tests:
"The Trump Administration announcement that it will send 130,000 new rapid COVID-19 Coronavirus diagnostic tests to Tennessee will build confidence about going back to school, back to work, and out to eat. That number should quickly increase during October and November because the Administration has purchased the entire 150 million initial production of Abbott's new test that gives more reliable results in 15 minutes.
«Read the rest of this article»
Some Restrictions Amended, Mask Authority Continues
Nashville, TN – As a National State of Emergency remains in place, Tennessee Governor Bill Lee announced today, Tuesday, September 29th, 2020, the State of Emergency in Tennessee will continue through October with adjustments made to previous executive orders.
«Read the rest of this article»

Clarksville, TN – On Thursday, September 24th, 2020 the Austin Peay State University (APSU) Presidential Search Committee released the official job qualifications for the University's 11th president.
«Read the rest of this article»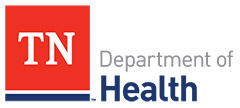 Nashville, TN – On Tuesday, September 29th, 2020, the Tennessee Department of Health (TDH) reports that there have been 187,197 confirmed cases of COVID-19 Coronavirus. That is an increase of 698 cases from Monday's 186,499 There have been 2,325 (+29) confirmed deaths in Tennessee because of the virus.
Ten new cases of the COVID-19 Coronavirus have been reported in Montgomery County. The total is at 3,133. There has been forty four deaths in Montgomery County due to the virus.
«Read the rest of this article»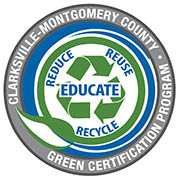 Montgomery County, TN – The Green Certification Program is pleased to announce that the Clarksville-Montgomery County Regional Planning Commission (RPC) is the newest Green Certified organization. A green ribbon cutting was held on Monday, September 28th to honor the Regional Planning Commission's achievement.
Ribbon cutting attendees included Montgomery County Mayor Jim Durrett and Clarksville Mayor Joe Pitts along with representatives from the Green Certification Board. Mayor Pitts thanked the Regional Planning Commission for its work to become Certified and commended its employees for working together to achieve certification.
«Read the rest of this article»

Clarksville, TN – Austin Peay State University (APSU) recently completed its fifth-year accreditation review successfully without requiring any additional reports.
The review, which is part of the overall accreditation process from the Southern Association of Colleges and Schools Commission on Colleges (SACSCOC), is completed by institutions approximately half way between the full 10-year reaffirmation process.
«Read the rest of this article»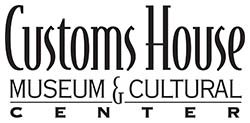 Clarksville, TN – For the first time in over six months, the Customs House Museum and Cultural Center is reopening Explorers' Landing and the Kiwanis Family Art Studio.
Beginning October 4th, 2020 the ever-popular kid's areas will be open for visitors with a few new precautions in place to ensure safe play for families.
«Read the rest of this article»