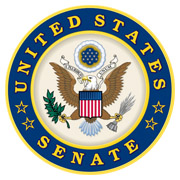 Washington, D.C. – Today, Senator Marsha Blackburn (R-Tenn.), a member of the Senate Judiciary Committee, joined Fox News's Outnumbered Overtime with Harris Faulkner to discuss next steps for filling the Supreme Court vacancy.
On Support for Confirming the President's Nominee
"We do have the votes in the Senate. Once the President has made his nomination, Leader McConnell and Chairman Graham will announce the timeline and what it will be. I look forward to voting for a constitutionalist to take the spot as a Justice on the Supreme Court."
«Read the rest of this article»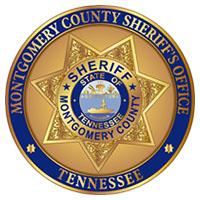 Clarksville, TN – Montgomery County Sheriff's Office investigators have arrested a former contract coach with the Clarksville Montgomery County School System for administering a controlled substance to a student.
Investigators received an anonymous tip that the coach may be providing and injecting a student with an anabolic steroid as part of his strength and conditioning training.
After an extensive investigation, the findings were presented to the Grand Jury who issued a sealed indictment for his arrest.
«Read the rest of this article»

Clarksville, TN – Last year, Austin Peay State University (APSU) awarded more degrees than at any other time in the institution's 93-year history.
During Austin Peay State University's September 18th, 2020 APSU Board of Trustees meeting, Dr. Maria Cronley, provost and senior vice president of academic affairs, shared this and other good news about the University's progress over the last several years.
«Read the rest of this article»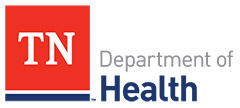 Nashville, TN – The Tennessee Department of Health (TDH) reports that there have been 178,759 confirmed cases of COVID-19 Coronavirus in Tennessee as of Tuesday, September 22nd, 2020. That is an increase of 569 cases from Monday's 178,190 There have been 2,178 (+26) confirmed deaths in Tennessee because of the virus.
There have been nine new cases of the COVID-19 Coronavirus reported in Montgomery County. The total is at 2,971. There has been forty three deaths in Montgomery County due to the virus.
«Read the rest of this article»
Screening and awards held after months of delay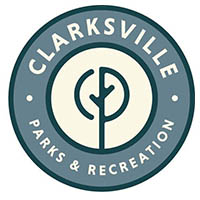 Clarksville, TN – Eleven teams gathered at Freedom Point Event Center in February to begin a 52-hour scripting, filming, and editing marathon known as the Clarksville Film Festival presented by CDE Lightband.
Clarksville Parks and Recreation hosted the annual event, and while the teams were able to complete their films, the screening and awards ceremony was scheduled during the height of the COVID-19 Coronavirus pandemic, resulting in it being postponed indefinitely.
After months of waiting, the 2020 Clarksville Film Festival Screening and Awards were held on Saturday, September 19th, 2020 at the Roxy Regional Theater.
«Read the rest of this article»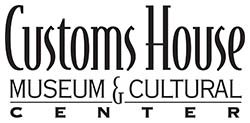 Clarksville, TN – One of the state's most photographed structures, the Customs House Museum and Cultural Center in Downtown Clarksville, will soon be as photogenic after dark as it has been in the daytime.
The Museum is adding a new feature to the historic 1898 Post Office and Customs House building that proudly graces the corner of South Second Street and Commerce Street.
«Read the rest of this article»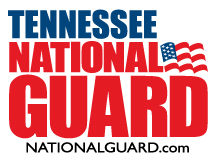 Nashville, TN – During the last few months, the COVID-19 Coronavirus pandemic presented challenges while conducting safe and realistic training for Soldiers and Airmen.
The difficulties were overcome through determination and creative thinking as members of the Tennessee National Guard continued to ensure they are ready to support any contingency or deployment around the world.
«Read the rest of this article»

Clarksville, TN – Last September, Ranked-Up Esports President Austin Stewart expected 13 or 14 Austin Peay State University (APSU) students to show up at the team's first-ever interest meeting. More than 80 people showed up.
"We were blown away," Stewart, a business senior, said. "We had 10 pizzas, and we quickly ran out of those."
«Read the rest of this article»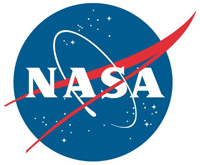 Pasadena, CA – Data from NASA instruments aboard the ESA (European Space Agency) Rosetta mission have helped reveal that comet 67P/Churyumov-Gerasimenko has its own far-ultraviolet aurora.
It is the first time such electromagnetic emissions in the far-ultraviolet have been documented on a celestial object other than a planet or moon. A paper on the findings was released today in the journal Nature Astronomy.
«Read the rest of this article»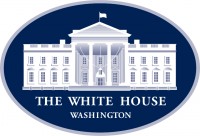 Washington, D.C. – Last month, the U.S. Marshals Service led a two-week operation alongside Georgia state and local officers to rescue endangered missing children in Atlanta and Macon.

"Operation Not Forgotten" resulted in the rescue of 26 children, the safe locating of 13 other children, and the arrest of nine criminal associates. Investigators cleared 26 arrest warrants and filed additional charges for crimes related to sex trafficking, kidnapping, registered sex offender violations, and drugs and weapons possession.
«Read the rest of this article»