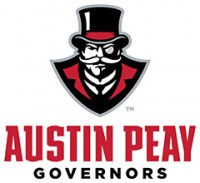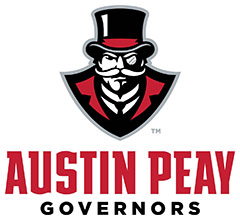 Clarksville, TN – Austin Peay State University (APSU) is proud to be the ASUN Conference's newest member. When the Governors joining the ASUN, they become part of a league already accustomed to success and with one of the brightest futures of any NCAA Division I conference.
Headquartered in Atlanta, Georgia, the ASUN prides itself on an image that embraces the future. Located in the "A" of the conference's logo is a sunset representing hope and optimism for tomorrow, along with the brilliance of each university's student-athletes.
The ASUN was founded in 1978 as the Trans America Athletic Conference and had eight initial members. In 2001, the conference renamed to the Atlantic Sun Conference and then rebranded as the ASUN Conference in 2016.
In recent years, the ASUN has undergone significant growth under Commissioner Ted Gumbart, adding seven members since 2018 including the addition of Austin Peay State University as the league's 13th member.
Austin Peay State University rejoins two former conference foes – Eastern Kentucky and Jacksonville State – who joined the ASUN Conference prior to the 2021-22 season. The Governors, Colonels, and Gamecocks have been a part of numerous memorable games in recent years and look to add even more excitement in each of the decades-old rivalries as a part of the ASUN Conference.
While the APSU Govs are renewing old rivalries, it will have the opportunity to create new ones as the Govs compete for an ASUN championship in all 15 athletic programs beginning in 2022.