Topic: Adam Welch
APSU Sports Information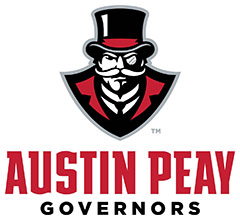 Clarksville, TN – The annual APSU Governors Golf Classic had more than 250 area golfers flocked to Clarksville Country Club, Swan Lake Golf Course and the Links at Novadell on Friday.
For the second year in a row, three courses were needed for the four-man scramble that raises scholarship money for Austin Peay student-athletes. Afterward, participants were treated to a dinner, silent auction and music from local artist Mike Robinson at the Country Club.
At the Country Club—packed to capacity with 36 teams—the foursome of Jeff Truitt, Groovy Truitt, Jim Durrett and Mark Blaze scored a two-shot victory (47) over Michael Rye's foursome (49). The Hal Matthews-Dennis Kolb-Doyle Robertson-Tyler Guy quartet (50) finished third.
«Read the rest of this article»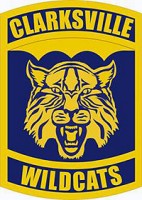 Clarksville, TN – It was déjà vu all over again, September 15th at Swan Lake Golf Course, with the Rossview High School's girls golf team and Clarksville High's boys golf team repeating as the District 10-AAA tournament title winners.
The Lady Hawks would edge the Clarksville High Lady Wildcats by three shots (149-152) to not only win the tournament title, but remain undefeated on the season.
"I was having to be a scorer on another hole, so I wasn't with my girls and I was really stressing out," Rossview head coach Phil Burkhart said. "I didn't exactly know we stood, but I heard it was pretty much even, but we had a stroke or two more lead than I thought.
«Read the rest of this article»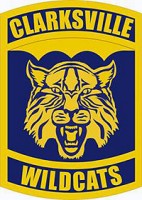 Clarksville, TN – Clarksville High School golfer Sam Davis became the second player from this year's District 10-AAA boys championship team to sign to play college golf next year, as he cast his lot with Carson Newman College in a ceremony in the school's cafeteria April 16th.
Davis joins Hunter Richardson, who signed with Tennessee Martin in the fall signing period.
"Sam is our second player to sign this year," Clarksville High coach Adam Welch said. "I'm tickled about Sam signing and anytime you're going to a program that is winning their conference title and going to the NCAA tournament — becoming a part of those type teams — is a great accomplishment."
«Read the rest of this article»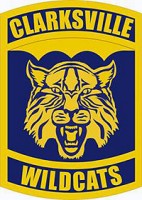 Clarksville, TN – After finishing two outstanding prep careers at Clarksville High School, golfers Hunter Richardson and Megan Beane made their college intentions official — in a signing ceremony on November 22ndin the school's cafeteria — with Richardson signing with the University of Tennessee-Martin and Bean with the University of Memphis.
Richardson is coming off his best year at CHS, winning both the District 10-AAA and Region 5-AAA individual titles, with finishing tied for eighth place at the TSSAA State Golf Championships with a four-over par 148 (72-76).
«Read the rest of this article»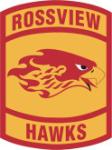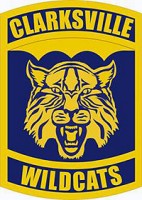 Clarksville, TN – Rossview High School's girls golf team was a runaway winner of the Region 5-AAA golf tournament, September 30th at Swan Lake Golf Course, earning a chance to advance to the state tournament; while Clarksville High School's Hunter Richardson was the lone local boys golfer to make the state tournament field.
After needing a two-hole playoff to win last week's District 10-AAA title, the Lady Hawks left no doubt in taking the region crown, finishing 10 shots in front of runner-up Station Camp High School and 13 shots better than Clarksville High – the team they edged in last week's playoff.
«Read the rest of this article»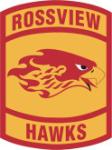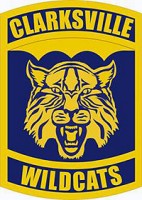 Clarksville, TN – Rossview High School girls golf team and Clarksville High School's boys team took home their respective District 10-AAA tournament titles, September 23rd at Swan Lake Golf Course, with the Lady Hawks outlasting Clarksville High in a playoff – while CHS boys won by 32 shots.
There was little surprise that the Lady Hawks and Lady Wildcats finished in a tie, with team scores of 156, as both squads have been going back-and-fourth against each other in close matches all year long.
«Read the rest of this article»