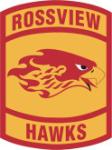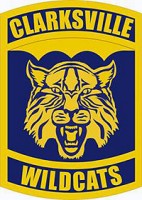 Clarksville, TN – Rossview High School girls golf team and Clarksville High School's boys team took home their respective District 10-AAA tournament titles, September 23rd at Swan Lake Golf Course, with the Lady Hawks outlasting Clarksville High in a playoff – while CHS boys won by 32 shots.
There was little surprise that the Lady Hawks and Lady Wildcats finished in a tie, with team scores of 156, as both squads have been going back-and-fourth against each other in close matches all year long.
"We just went back-and-fourth all day and both teams have pushed each other all year," Rossview coach Michael Brice said. "That's why these girls just get better and better.
"We got off to a slow start today, but they battled back and gave themselves a chance to win. I wouldn't call it an upset, but I think these girls still have a lot to give next week (at the region tournament)."
It would take a birdie from about 110 yards out on the second playoff hole from Haney Long – who was also the tournament's low medalist, with a round of five-over 76 – to decide things in Rossview's favor.
"Holeing out from about 110 yards was a little lucky on my part," Long said. "I had 110 (yards) to the front of the green and I was just trying to hit something that would hit on the front (of the green) and release down to the hole.
"I guess it released on the right line and went in and the crowd just roared. I think it was one of the most memorable moments in my life."
But the exciting and dramatic win won't go to the Lady Hawks head, with a berth in the state tournament one more week and win away.
"We just have to keep the same mental aspect that we had today," Long said. "This win gives us a little bit of momentum going into the region (tournament), but we can't get cocky, or over confident in the way that we're playing."
Both Rossview and Clarksville High advance to the region tournament, along with Henry County High School.
On the boys side, Clarksville High won the tournament title with a team total of 300, 32 shots better than runner-up Henry County High School (332), with Rossview coming in third with a 366 team score.
"I feel real good about the way we came out and played today," Clarksville High coach Adam Welch said. "For a couple of years now we've talked about the magic number being 300. We've hit 301, but today was the first time we shot 300."
Welch thinks that total of 300 may be enough to win next week's region tournament.
"I think 300 will win the region next week," he said. "Hopefully we can come out and do it again and head to the state."
The Wildcats Hunter Richardson won low medalist honors with a round of four-under 67 – four strokes better than Henry County's Evan Todd.
"I hit the ball about as well as I did (September 22nd) in the Tournament of Champions," Richardson said. "But today I made putts, where I didn't this past weekend."
Joining Clarksville High, Rossview and Henry County in next week's Region 5-AAA Tournament from the Clarksville area will be Kenwood High School's Alex Brack and Marcus Seeley, along with Northeast High School' Connor Marrott, who will play as individuals.
The Region 5-AAA tournament will be held September 30th at Swan Lake Golf Course.
Girls Team Scores
Rossview 156*, Clarksville High 156, Henry County 194
*Won on second playoff hole
Girls Individual Scores
Rossview: Haney Long 76, Reagan Greene 80, Caroline Caudill 80
Clarksville High: Megan Beane 77, Mariah Smith 79, Riley Cooper 80
Henry County: Brittany Martin 91, Madison Dillard 103, Holly Dial 112
West Creek: Hyebin Lim 113*
Northwest: Alyssa Carlston 120*
Northeast: Danayla Odom-West 135*
Kenwood: Brittany Weinberger 167*
*Advances as an Individual
Boys Team Scores
Clarksville High 300, Henry County 332, Rossview 366, Springfield 426
Boys Individual Scores
Clarksville High: Hunter Richardson 67, Payton Williams 72, Sam Davis 80, Aaron King 81, Eric Jinnette 82
Henry County: Evan Todd 71, Jamison Hayes 79, Chase Hill 90, Will Skedd 92, Hunter Bethune 94
Rossview: Coda Peyton 89, Spencer O'Shoney 92, Garrett Ladd 92, J.C. Poland 93, Hunter Blake 103
Springfield: Vince Gallagher 77*, Parker Millison 97*, Sean McAvoy 124, Zach Petitt 128, Jeremy Dillingham DQ
Kenwood: Alex Brack 88*, Marcus Seeley 105*
Northeast: Connor Marrott 100 *
West Creek: Ryan Bridenthal 110
Northwest: Andrew Easton 119
*Advances as an Individual