Topic: Airbnb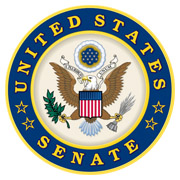 Washington, D.C. – Today, Tuesday, September 24th, 2019, U.S. Senator Marsha Blackburn (R-Tenn.) joined CNBC's Squawk Box to discuss the Senate Judiciary Committee's upcoming hearing on Antitrust, Competition Policy, and Consumer Rights.
"It is important to exercise some preemptions so you are not looking at fifty different standards, but you have a basic privacy standard…to make certain that this virtual space is competitive [and] that innovation continues," said Senator Blackburn.
«Read the rest of this article»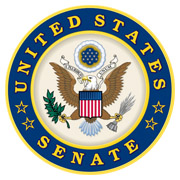 Washington, D.C. – The attacks on September 11th, 2001, reminded Americans that our country is not immune to the threat of terror. But, in the days that followed, the American people proved that a united nation is stronger than a divided one.
On the 18th anniversary of 9/11, my Senate colleagues and I spoke on the Senate floor to honor the memory of the victims and heroes of that tragic day. May we never forget their lives nor the renewed spirit of patriotism and unity that helped rebuild this great country to become stronger than ever.
«Read the rest of this article»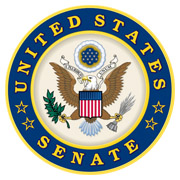 Washington, D.C. – U.S. Senator Marsha Blackburn convened a Senate Judiciary Tech Task Force meeting on data portability:
Today, the Senate Judiciary Committee's Tech Task Force was joined by a panel of industry leaders. After the meeting, Senator Blackburn said the following:
"American consumers are asking for more control over their presence online – they want to own their 'Virtual You'," said Senator Blackburn. "Today, the Tech Task Force heard from businesses like Airbnb and Lyft about privacy policies that build consumer trust, as well as smaller firms like FreeWheel seeking to innovate. We also heard from privacy experts who pushed for greater data portability and interoperability, which would be beneficial to startups and consumers."
«Read the rest of this article»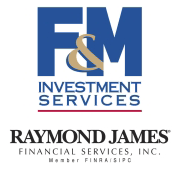 Nashville, TN – The traditional wisdom among Silicon Valley's youthful technorati is to design for what you know—texting your friends in Europe for free (WhatsApp), renting out your bedroom to make extra cash (Airbnb), finding a romantic partner without leaving your house (Tinder). But a handful of entrepreneurs are now looking beyond the millennial market to reach a new demographic with their own needs — baby boomers.
"You've got all these 20-something engineering types who are beginning to realize there are older adults who can make use of these products to promote health and well-being," said Andrew Scharlach, Professor of Aging at the University of California, Berkeley. "What we are beginning to see is the marriage of product developers with the end users that they previously had not been aware of."
«Read the rest of this article»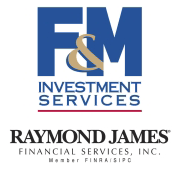 Clarksville, TN – The sharing economy – made up of peer-to-peer, access-driven businesses – is growing up quickly.
Just seven years ago, Airbnb began an online platform connecting people with extra space with travelers looking for a room; now it's a juggernaut recently valued at $25 billion with an average of 425,000 guests per night, 22% more than Hilton Worldwide.
«Read the rest of this article»