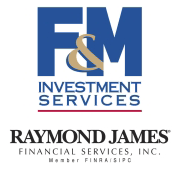 Nashville, TN – The traditional wisdom among Silicon Valley's youthful technorati is to design for what you know—texting your friends in Europe for free (WhatsApp), renting out your bedroom to make extra cash (Airbnb), finding a romantic partner without leaving your house (Tinder). But a handful of entrepreneurs are now looking beyond the millennial market to reach a new demographic with their own needs — baby boomers.
"You've got all these 20-something engineering types who are beginning to realize there are older adults who can make use of these products to promote health and well-being," said Andrew Scharlach, Professor of Aging at the University of California, Berkeley. "What we are beginning to see is the marriage of product developers with the end users that they previously had not been aware of."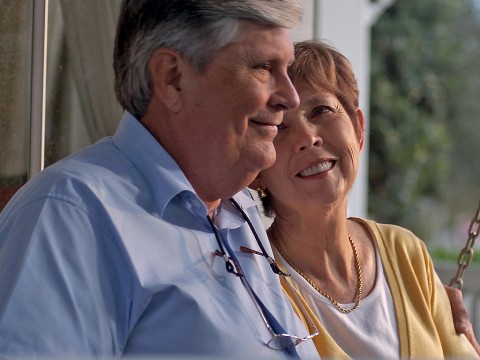 In the United States, 10,000 people will turn 65 every day for the next decade. This demographic controls approximately 75% of the country's income. They are living longer than ever before and changing what it means to retire — that is, if they decide to retire.
"Retirement is a recent phenomenon," said David Lindeman, the Director of the Center of Tech and Aging at U.C. Berkeley. "But it is a basic human interest to stay at your highest functioning level, and maintain your independence as long as possible. Technology is a game changer in terms of autonomy and independence."
In response to the increase in chronic diseases, as well as rising costs of prescription drugs and long-term health care for older adults, more technology companies are developing products designed to keep people healthier longer. Smartphone apps help to manage diabetes and monitor high blood pressure, while other programs promote fitness and long-term wellness.
"When you're in your sixties you are probably a caregiver," said Mary Furlong, who organizes the annual Silicon Valley Boomer Venture Summit. "But the goal is to live long enough that one day you'll need a caregiver. A lot of people are having this wake-up call. The revolution in wellness and self-care is primarily having an impact on the boomer population."
"Technology is a game changer in terms of autonomy and independence."
Meanwhile, many retirees want to stay in their communities longer and age on their own terms at home. In 2013, 28% of the 65+ population in the United States (8.4 million women and 3.7 million men) lived alone. In the past, technology for this demographic has been limited to emergency response buttons like those made famous on the "I've Fallen and I Can't Get Up," infomercials for LifeCall.
"For the longest time people thought about technology as a panic device, but it [has] evolved into so much more than that," said Scott Collins, CEO of LinkAge, a venture capital firm that invests in technology aimed at seniors. "I think what you're seeing is a recognition that the boomers are a massive cohort that have disrupted the economy at every stage of their life, and entrepreneurs and developers are realizing there is a massive market opportunity."
The advent of smart homes offers increased autonomy though web cams, remote monitoring, and strategically located sensors. The personal emergency response company Lively was founded in 2012, with an eye toward what seniors would actually use.
"We wanted to do whatever we could to help elders stay independent as long as possible," said Lively co-founder David Glickman. "But [their] adult children are craving peace of mind. We wanted to reimagine the emergency response experience. "
"Boomers are a massive cohort that have disrupted the economy at every stage of their life."
The result is a slick-looking, waterproof watch that retails for less than $100.00, with a monthly fee of $28.00 dollars a month. Sensors set up around the house can be monitored remotely, and report whether the user's medication has been taken, or if they have spent too long in the bathroom. In the event of a fall, users can press a large button to call 911.
"[A] smart home for an elder living independently has tremendous power," Glickman said. "It is a way of including the family without being too intrusive."
Major companies are also rethinking the role tech can play in health and aging. Intel CEO Eric Dishman has championed the importance of designing technology for older users, and last year, Intel launched the RealPad with AARP. Available for under $200 at Walmart, the device aims to make video calls easy and affordable for seniors. Amazon has launched a 50+ Active and Healthy Living Store, offering everything from vitamins to wearable activity monitors.
"People over 50 are disrupting the traditional historical perception of aging in what they buy, what they do, what they are interested in, but also their adoption of technology," said Jody Holtzman, Senior Vice President of Thought Leadership at AARP. "But the [actual industry] disruption is being driven by entrepreneurs who are recognizing that the myths of aging are just myths."
"Entrepreneurs…are recognizing that the myths of aging are just myths."
Meanwhile, Google is hoping to outsmart death with its new biotech company, Calico. This "moonshot" — Google parlance for wacky ideas — is focused on improving lives through long-term solutions like curing cancer and addressing neurodegeneration.
Headed up by biotech firm Genentech, few public details are available, and we may not hear about the company's innovations for another 10 to 20 years.
"I think older people want the same thing as younger people," says Holtzman. "People want to live active, exciting lives, and that is equally true for boomers, but that universal truth is relevant for everybody. Nobody old wants to buy anything designed for somebody old" — except, maybe, immortality.