Topic: Apollo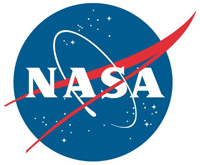 Washington, D.C. – Vice President Mike Pence, chair of the National Space Council, and NASA Administrator Jim Bridenstine got a glimpse Wednesday into how NASA's Langley Research Center in Hampton, Virginia is at the forefront of space exploration and has been vital to missions from Apollo to Artemis.
"It's an honor to be among men and women who will play a decisive role when in four years' time we return American astronauts to the Moon and make sure the first women and the next man on the moon will be Americans," Pence told employees during his remarks.
«Read the rest of this article»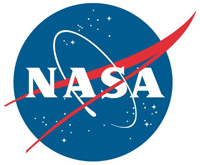 Greenbelt, MD – Fortunately for NASA scientists today, Apollo-era leaders had the foresight to save much of the 842 pounds (382 kilograms) of Moon soil and rocks retrieved by NASA astronauts 50 years ago for future generations. They figured new crops of scientists, using instruments of their time, would be able to probe the samples with unprecedented rigor.
Now, the future that Apollo-era scientists envisioned has come. Their successors, many of whom weren't even born when the last astronauts scooped up the Moon samples they'll now be probing in their labs, are ready to take a giant leap towards answering long-standing questions about the evolution of our solar system.
«Read the rest of this article»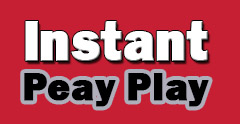 Clarksville, TN – Since the mid-1980's Austin Peay State University (APSU)'s football program has tested their mettle against NCAA Football Bowl Subdivision (FBS) teams, but it would be hard to argue they have ever faced a more formidable opponent than their September 1st season-opening challenger the University of Georgia Bulldogs.
The Governors have played almost 20 different FBS teams, led by six meeting versus the University of Cincinnati from 1985 to 2017, but never have they squared off against a team that played for College Football Playoff National Championship last, but also enters the season as the Associated Press' pre-season third-ranked team.
«Read the rest of this article»
NASA Headquarters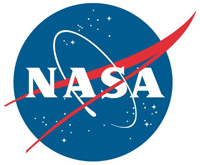 Washington, D.C. – When NASA's Orion spacecraft hurtles toward Earth's surface during its return from deep-space missions, the capsule's system of 11 parachutes will assemble itself in the air and slow the spacecraft from 300 mph to a relatively gentle 20 mph for splashdown in the Pacific Ocean in the span of about 10 minutes.
As the astronauts inside descend toward the water on future missions, their lives will be hanging by a series of threads that have been thoroughly ruggedized, tested and validated to ensure the parachute-assisted end of Orion missions are a success.
«Read the rest of this article»
NASA Headquarters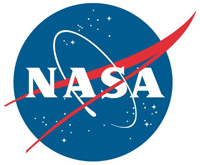 Washington, D.C. – Eugene Cernan, the last man to walk on the moon, died Monday, January 16th, surrounded by his family.
Cernan, a Captain in the U.S. Navy, left his mark on the history of exploration by flying three times in space, twice to the moon. He also holds the distinction of being the second American to walk in space and the last human to leave his footprints on the lunar surface.
He was one of 14 astronauts selected by NASA in October 1963. He piloted the Gemini 9 mission with Commander Thomas P. Stafford on a three-day flight in June 1966. Cernan logged more than two hours outside the orbiting capsule.
«Read the rest of this article»
Written by Linda Herridge
NASA's John F. Kennedy Space Center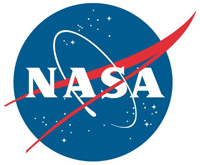 Kennedy Space Center, FL – The Orion crew module pressure vessel has arrived at Kennedy Space Center in Florida and is now secured in an upgraded version of a test stand called the "birdcage" inside the Neil Armstrong Operations and Checkout (O&C) Building high bay. Orion will eventually take NASA on a journey to Mars, but first, the spacecraft is being prepared for a mission past the moon during Exploration Mission-1 (EM-1).
The pressure vessel is the crew module's underlying structure. Processing at Kennedy began February 3rd to prepare it for launch atop the agency's Space Launch System (SLS) rocket from Kennedy's Launch Pad 39B in 2018.
«Read the rest of this article»
Written by Felicia Chou
NASA Headquarters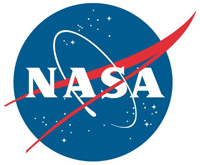 Washington, D.C. – You know you've made it when people know you by your first name alone.
There's Cher. Beyoncé. Ozzie. Angelina. Lebron. Oprah.
Add to that list "Hubble."
NASA's Hubble Space Telescope is more than just a famous telescope. It is a household word, known to people of all walks of life, of all ages, and all levels of scientific literacy. Very few can compete with Hubble in name recognition, and its cultural impact is comparable to the Apollo moon landings.
«Read the rest of this article»
Written by Nancy Neal-Jones
NASA's Goddard Space Flight Center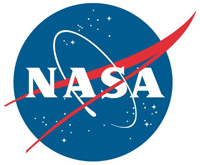 Greenbelt, MD – NASA'S Lunar Reconnaissance Orbiter (LRO) spacecraft has spied a new crater on the lunar surface; one made from the impact of NASA's Lunar Atmosphere and Dust Environment Explorer (LADEE) mission.
"The Lunar Reconnaissance Orbiter Camera (LROC) team recently developed a new computer tool to search Narrow Angle Camera (NAC) before and after image pairs for new craters, the LADEE impact event provided a fun test, said Mark Robinson, LROC principal investigator from Arizona State University in Tempe. "As it turns there were several small surface changes found in the predicted area of the impact, the biggest and most distinctive was within 968 feet (295 meters) of the spot estimated by the LADEE operations team. What fun!"
«Read the rest of this article»
Written by Guy Webster
NASA's Jet Propulsion Laboratory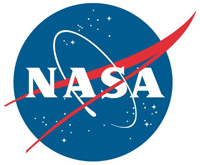 Pasadena, CA – NASA's Curiosity rover is providing vital insight about Mars' past and current environments that will aid plans for future robotic and human missions.
In a little more than a year on the Red Planet, the mobile Mars Science Laboratory has determined the age of a Martian rock, found evidence the planet could have sustained microbial life, taken the first readings of radiation on the surface, and shown how natural erosion could reveal the building blocks of life.
«Read the rest of this article»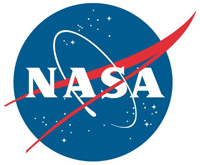 Pasadena, CA – A year after NASA's Mars rover Curiosity's landed on Mars, engineers at NASA's Jet Propulsion Laboratory in Pasadena, CA, are testing a sophisticated flight-control algorithm that could allow for even more precise, pinpoint landings of future Martian spacecraft.
Flight testing of the new Fuel Optimal Large Divert Guidance algorithm – G-FOLD for short – for planetary pinpoint landing is being conducted jointly by JPL engineers in cooperation with Masten Space Systems in Mojave, CA, using Masten's XA-0.1B "Xombie" vertical-launch, vertical-landing experimental rocket.
«Read the rest of this article»