Topic: Arctic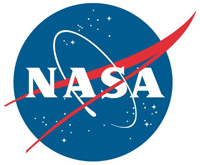 Pasadena, CA – NASA says that when an ice cube is exposed to a heat source, like warm water or air, it melts. So, it's no surprise that a warming climate is causing our glaciers and ice sheets to melt. However, predicting just how much the glaciers and ice sheets will melt and how quickly – key components of sea level rise – is not nearly as straightforward.
Glaciers and ice sheets are far more complex structures than ice cubes. They form when snow accumulates and is compressed into ice by new snow over many years.
«Read the rest of this article»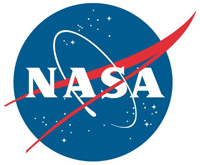 Washington, D.C. – But a neighboring shield may have helped our planet retain its atmosphere and eventually go on to develop life and habitable conditions. That shield was the Moon, says a NASA-led study in the journal Science Advances.
"The Moon seems to have presented a substantial protective barrier against the solar wind for the Earth, which was critical to Earth's ability to maintain its atmosphere during this time," said Jim Green, NASA's chief scientist and lead author of the new study. "We look forward to following up on these findings when NASA sends astronauts to the Moon through the Artemis program, which will return critical samples of the lunar South Pole."
«Read the rest of this article»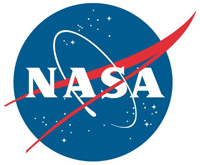 Pasadena, CA – NASA says that the Arctic is one of the fastest warming places on the planet. As temperatures rise, the perpetually frozen layer of soil, called permafrost, begins to thaw, releasing methane and other greenhouse gases into the atmosphere.
These methane emissions can accelerate future warming – but to understand to what extent, we need to know how much methane may be emitted, when and what environmental factors may influence its release.
«Read the rest of this article»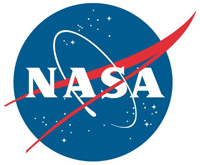 Pasadena, CA – A major ocean current in the Arctic is faster and more turbulent as a result of rapid sea ice melt, a new study from NASA shows. The current is part of a delicate Arctic environment that is now flooded with fresh water, an effect of human-caused climate change.
Using 12 years of satellite data, scientists have measured how this circular current, called the Beaufort Gyre, has precariously balanced an influx of unprecedented amounts of cold, fresh water – a change that could alter the currents in the Atlantic Ocean and cool the climate of Western Europe.
«Read the rest of this article»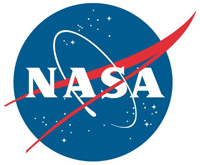 Greenbelt, MD – For eleven years from 2009 through 2019, the planes of NASA's Operation IceBridge flew above the Arctic, Antarctic and Alaska, gathering data on the height, depth, thickness, flow and change of sea ice, glaciers and ice sheets.
Designed to collect data during the years between NASA's two Ice, Cloud, and land Elevation Satellites, ICESat and ICESat-2, IceBridge made its final polar flight in November 2019, one year after ICESat-2's successful launch.
As the team and planes move on to their next assignments, the scientists and engineers reflected on a decade of IceBridge's most significant accomplishments.
«Read the rest of this article»
Written by Ellen Gray
NASA's Earth Science News Team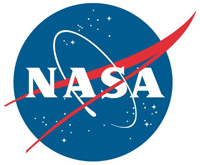 Washington, D.C. – New NASA-funded research has discovered that Arctic permafrost's expected gradual thawing and the associated release of greenhouse gases to the atmosphere may actually be sped up by instances of a relatively little known process called abrupt thawing. Abrupt thawing takes place under a certain type of Arctic lake, known as a thermokarst lake that forms as permafrost thaws.
The impact on the climate may mean an influx of permafrost-derived methane into the atmosphere in the mid-21st century, which is not currently accounted for in climate projections.
«Read the rest of this article»
NASA's Jet Propulsion Laboratory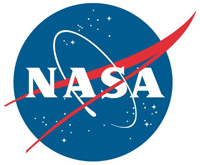 Pasadena, CA – When people think of the Arctic, snow, ice and polar bears come to mind. Trees? Not so much. At least not yet.
A new NASA-led study using data from the Arctic Boreal Vulnerability Experiment (ABoVE) shows that carbon in Alaska's North Slope tundra ecosystems spends about 13 percent less time locked in frozen soil than it did 40 years ago. In other words, the carbon cycle there is speeding up — and is now at a pace more characteristic of a North American boreal forest than of the icy Arctic.
«Read the rest of this article»
Written by Carol Rasmussen
NASA's Earth Science News Team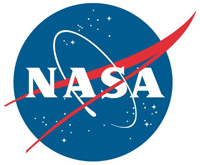 Washington, D.C. – Permafrost in the coldest northern Arctic — formerly thought to be at least temporarily shielded from global warming by its extreme environment — will thaw enough to become a permanent source of carbon to the atmosphere in this century, with the peak transition occurring in 40 to 60 years, according to a new NASA-led study.
The study calculated that as thawing continues, by the year 2300, total carbon emissions from this region will be 10 times as much as all human-produced fossil fuel emissions in 2016.
«Read the rest of this article»
Written by Maria-José Viñas
NASA's Earth Science News Team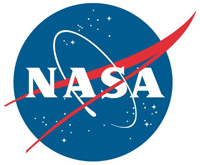 Washington, D.C. – A large cyclone that crossed the Arctic in December 2015 brought so much heat and humidity to this otherwise frigid and dry environment that it thinned and shrunk the sea ice cover during a time of the year when the ice should have been growing thicker and stronger, a NASA study found.
The cyclone formed on December 28th, 2015, in the middle of the North Atlantic, and traveled to the United Kingdom and Iceland before entering the Arctic on December 30th, lingering in the area for several days.
«Read the rest of this article»
Written by Alan Buis
NASA's Jet Propulsion Laboratory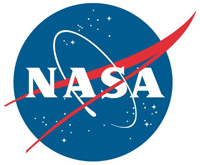 Pasadena, CA – A new NASA-led study finds that almost one-fifth of the global warming that has occurred in the past 150 years has been missed by historical records due to quirks in how global temperatures were recorded. The study explains why projections of future climate based solely on historical records estimate lower rates of warming than predictions from climate models.
The study applied the quirks in the historical records to climate model output and then performed the same calculations on both the models and the observations to make the first true apples-to-apples comparison of warming rates.
«Read the rest of this article»