Topic: ARRA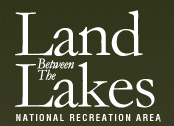 Golden Pond, KY – Land Between The Lakes (LBL) National Recreation Area recently completed an American Recovery and Reinvestment Act (ARRA) funded project to replace 17 trail bridges.  The Trail Bridge Demolition and Replacement Project will provide visitors with better access to the great outdoors while stimulating the local economy.
"Replacing these trail bridges has helped restore safe access to five separate trail systems in Kentucky and Tennessee," stated Bill Ryan, LBL's OHV and Trails Manager.  "The project has also been a huge success in helping bring large special events such as dog sled trials, two national championship adventure races, three mountain bike races, a motorized dual sport ride, and numerous civil war reenactment groups to LBL." «Read the rest of this article»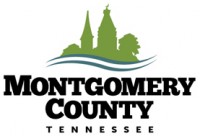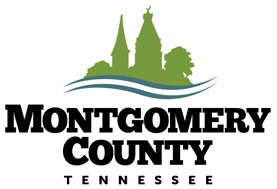 Montgomery County, TN – Montgomery County Government was recently awarded an American Reinvestment and Recovery Act (ARRA) grant of $100,000. This grant will be used by two county departments for a total of three projects.
The Highway Department will be retrofitting seven traffic signals from incandescent light to LED lighting. This will increase the bulb replacement cycle from 12-18 months on an incandescent bulb, to seven to eight years on an LED. Replacement costs, including installation, will amount to $25,245.93 and have an estimated annual energy savings of nearly 864,000KWh and an annual estimated GHG reduction of more than 800 metric tons of carbon dioxide. «Read the rest of this article»
Opening Marks Major Milestone in State's 2nd Largest Recovery Act Funded Project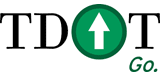 Nashville, TN – TDOT Commissioner Gerald Nicely joined Federal Highway Administrator Victor Mendez, Mayor Karl Dean, State Senator Douglas Henry, and other state and local officials in Nashville to celebrate the opening of the new flyover ramp from Interstate 40 East to Briley Parkway in west Nashville. The $32 million interchange modification project is being totally funded through money from the American Recovery and Reinvestment Act.
"The Recovery Act is delivering transportation projects that otherwise would have remained on the shelfbooks," Administrator Mendez said.  "Instead of half-finished highways and interchanges, these funds — Recovery Act dollars are bringing projects to completion and making communities more livable all around the country."
TDOT traffic counts estimate 42,000 vehicles use this interchange each day, in addition to the 100,000 vehicles that travel this stretch of I-40 daily. «Read the rest of this article»
Dunbar Cave State Natural Area and Port Royal Historic Area is lucky to have four summer workers this year, in addition to the regular staff. The American Recovery and Reinvestment Act (ARRA) funds the workers through the Summer Youth Work Program of WorkForce Essentials, Inc.
The workers are Teenagers Brooke, James and Kevin; and Scott, who is twenty years old. They have been at the parks since early June and will work through July. They have done everything from cleaning bathrooms and picking up trash to mowing and weed eating. All are working hard and hopefully having fun as well.
Brooke in particular impressed us during her first week on the job when she came upon a copperhead, and not only did not scream or run, but calmly picked it up and moved it off the trail using the "trash grabber" she was carrying.
«Read the rest of this article»
With the receipt of targeted stimulus funding, Matthew Walker's Clarksville Clinic will increase staff, care offerings and hours. American Recovery and Reinvestment Act funding allows for expansion of medical care services available at the local clinic which serves four counties. Community outreach programs may grow as well.
(Nashville, TN)  Matthew Walker Comprehensive Health Center (MWCHC) was recently awarded $711,163 through the American Recovery and Reinvestment Act (AARA) of 2009 by the U.S. Department of Health Services and Resources Administration (HRSA).  This AARA funding is a mechanism of the Obama Administration's unprecedented effort to jumpstart the economy, create or save millions of jobs, and put a down payment on addressing long-neglected challenges so the country can thrive in the 21st century. «Read the rest of this article»