Topic: Asteroids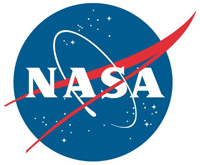 Baltimore, MD – Researchers will use NASA's upcoming James Webb Space Telescope to study Beta Pictoris, an intriguing young planetary system that sports at least two planets, a jumble of smaller, rocky bodies, and a dusty disk.
Their goals include gaining a better understanding of the structures and properties of the dust to better interpret what is happening in the system. Since it's only about 63 light-years away and chock full of dust, it appears bright in infrared light – and that means there is a lot of information for Webb to gather.
«Read the rest of this article»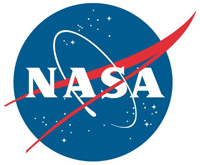 Pasadena, CA – For two more years, NASA's Near-Earth Object Wide-field Infrared Survey Explorer (NEOWISE) will continue its hunt for asteroids and comets – including objects that could pose a hazard to Earth. This mission extension means NASA's prolific near-Earth object (NEO) hunting space telescope will continue operations until June 2023.
"At NASA, we're always looking up, surveying the sky daily to find potential hazards and exploring asteroids to help unlock the secrets of the formation of our solar system," said NASA Administrator Bill Nelson.
«Read the rest of this article»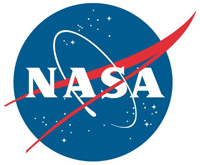 Washington, D.C. – NASA has approved the Near-Earth Object Surveyor space telescope (NEO Surveyor) to move to the next phase of mission development after a successful mission review, authorizing the mission to move forward into Preliminary Design (known as Key Decision Point-B).
The infrared space telescope is designed to help advance NASA's planetary defense efforts by expediting our ability to discover and characterize most of the potentially hazardous asteroids and comets that come within 30 million miles of Earth's orbit, collectively known as near-earth objects, or NEOs.
«Read the rest of this article»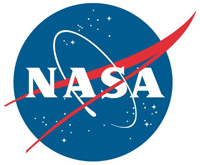 Pasadena, CA – NASA reports that for the first time, a wayward comet-like object has been spotted near the family of ancient asteroids.
After traveling several billion miles toward the Sun, a wayward young comet-like object orbiting among the giant planets has found a temporary parking place along the way. The object has settled near a family of captured ancient asteroids, called Trojans, that are orbiting the Sun alongside Jupiter. This is the first time a comet-like object has been spotted near the Trojan population.
«Read the rest of this article»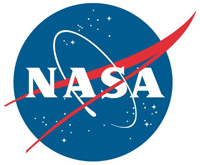 Washington, D.C. – Successful space and suborbital technology developments require ingenuity, understanding of mission and science needs, and testing. For many technologies matured with support from NASA's Flight Opportunities program, the ability to undergo testing multiple times – and often on different types of commercial flight vehicles – adds the necessary rigor and refinement to advance these innovations.
Evolved versions of two NASA-supported technologies that have flown previously through Flight Opportunities will be put to the test on Virgin Galactic's SpaceShipTwo.
«Read the rest of this article»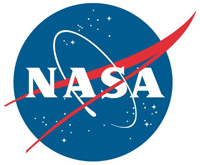 Washington, D.C. – Using data collected at NASA's Infrared Telescope Facility (IRTF) and orbit analysis from the Center for Near-Earth Object Studies (CNEOS) at NASA's Jet Propulsion Laboratory, scientists have confirmed that Near-Earth Object (NEO) 2020 SO is, in fact, a 1960's-Era Centaur rocket booster.
The object, discovered in September by astronomers searching for near-Earth asteroids from the NASA-funded Pan-STARRS1 survey telescope on Maui, garnered interest in the planetary science community due to its size and unusual orbit and was studied by observatories around the world.
«Read the rest of this article»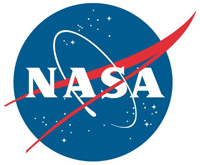 Pasadena, CA – A small near-Earth asteroid (or NEA) will briefly visit Earth's neighborhood on Thursday, September 24th, 2020 zooming past at a distance of about 13,000 miles (22,000 kilometers) above our planet's surface. The asteroid will make its close approach below the ring of geostationary satellites orbiting about 22,000 miles (36,000 kilometers) away from Earth.
Based on its brightness, scientists estimate that 2020 SW is roughly 15 to 30 feet (5 to 10 meters) wide – or about the size of a small school bus.
«Read the rest of this article»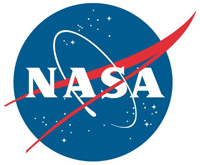 Pasadena, CA – NASA says a comet visiting from the most distant parts of our solar system is putting on a spectacular nighttime display. Named Comet C/2020 F3 NEOWISE, the comet made its once-in-our-lifetimes close approach to the Sun on July 3rd, 2020, and will cross outside Earth's orbit on its way back to the outer parts of the solar system by mid-August.
The comet cruised just inside Mercury's orbit on July 3rd. This very close passage by the Sun is cooking the comet's outermost layers, causing gas and dust to erupt off the icy surface and creating a large tail of debris. And yet the comet has managed to survive this intense roasting.
«Read the rest of this article»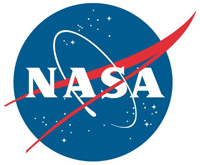 Pasadena, CA – NASA's Curiosity Mars rover occasionally stops to stargaze. Recently, it captured a shot of Earth and Venus in the Red Planet's night sky.
Curiosity aimed its Mast Camera, or Mastcam, at the heavens about 75 minutes after sunset on June 5th, 2020, the 2,784th Martian day, or sol, of the mission. A two-image twilight panorama reveals Earth in one frame and Venus in the other.
Both planets appear as mere pinpoints of light, owing to a combination of distance and dust in the air; they would normally look like very bright stars.
«Read the rest of this article»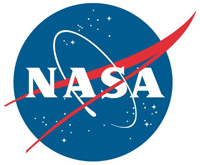 Pasadena, CA – Five days before NASA's Spitzer Space Telescope ended its mission on January 30th, 2020, scientists used the spacecraft's infrared camera to take multiple images of a region known as the California Nebula – a fitting target considering the mission's management and science operations were both based in Southern California at NASA's Jet Propulsion Laboratory and Caltech.
This mosaic is made from those images. It is the final mosaic image taken by Spitzer and one of hundreds the spacecraft captured throughout its lifetime.
«Read the rest of this article»