Topic: Athens TN
Clarksville, TN – AARP has awarded the City of Clarksville a $2,500 Community Challenge Grant for a wayfinding signage project to increase and promote pedestrian activity Downtown.
The project, designed by Clarksville Parks and Recreation and Walk Bike Clarksville, will provide new signage directing walkers and bicyclists to destinations in the City's core.
«Read the rest of this article»
Tennessee National Guard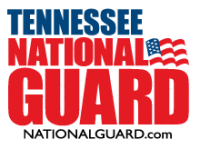 Nashville, TN – The Tennessee National Guard sent a military police company to South Carolina today to assist residents of that state in the aftermath of Hurricane Florence.
More than 100 personnel of the 117th Military Police Battalion departed Athens, Tennessee this morning with the necessary equipment and supplies to operate for approximately two weeks.
«Read the rest of this article»
Grants and investments to assist communities with local infrastructure and safety
Nashville, TN – Tennessee Govember Bill Haslam and Economic and Community Development Commissioner Bob Rolfe recently approved nearly $25.5 million in Community Development Block Grants (CDBG), which assist communities with infrastructure improvements, health and safety initiatives and façade improvements in downtown commercial districts.
«Read the rest of this article»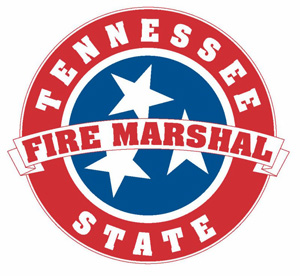 Nashville, TN – Consumers might know them as haunted houses or haunted mansions. But in Tennessee, they're called Special Amusement Buildings – and they have their own set of regulations.
As the Halloween season ramps up, the Tennessee State Fire Marshal's Office (SFMO) reminds consumers that safety features at Special Amusement Buildings are in place to help protect visitors and eliminate real-life scares.
«Read the rest of this article»
Written by Joe Pitts
Tennessee State Representative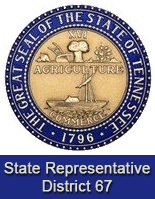 Nashville, TN – House Bill 20/Senate Bill 23 sponsored by Rep. Joe Pitts (D-Clarksville) and Senator Mark Green (R-Clarksville) passed the Local Government Sub and Full committees.
"There were four competing proposals to provide property tax relief for disabled veterans, low income senior citizens and permanently disabled citizens, and I teamed up with Rep. John Forgety (R-Athens), a retired US Army First Sergeant, to help push House Bill 20 out of the Local Government Committee," Pitts said.
«Read the rest of this article»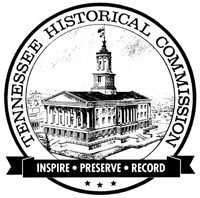 Nashville, TN – The Tennessee Historical Commission has awarded 31 grants from the federal Historic Preservation Fund to community and civic organizations for projects that support the preservation of historic and archaeological resources.
"Tennessee's treasured historic places make our state unique and contribute to our quality of life," said Patrick McIntyre, state historic preservation officer and executive director of the Tennessee Historical Commission. "These grants will help protect the sites for future generations to study and enjoy."
«Read the rest of this article»
Tennessee Representative Joe Pitts
Attorney General Opinion regarding the use of Veterans Income in Calculating Property Tax Relief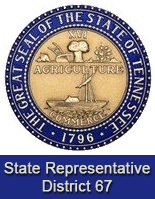 Nashville, TN – On February 3rd, 2016, I requested the State Attorney General Herbert Slatery to review and issue a legal opinion on the property tax relief legislation (Public Chapter 481) passed last year.
On Tuesday, March 29th, we received the following opinion from the Attorney General attached at the bottom of this article.
House Bill 1410/Senate Bill 1484 (Senator Mark Green (R-Clarksville) passed both the Senate Local Government Committee and the House Local Sub-Government Committee on March 30th.
«Read the rest of this article»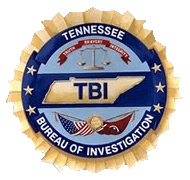 Chattanooga, TN – The Tennessee Bureau of Investigation announced results of a two-part operation to combat human trafficking in Tennessee.  "Operation Someone Like Me" was conducted in Chattanooga during four days in September and October and is the third operation of its kind in the state between the TBI and partner agencies to help identify, investigate and prosecute trafficking and rescue victims.
With the partnership of the Chattanooga Police Department, End Slavery Tennessee, and Second Life Chattanooga, TBI Agents and intelligence analysts embarked on an undercover operation to identify potential victims of trafficking, arrest those seeking to purchase illicit sex, and learn more about the specific nuances of this type of crime. «Read the rest of this article»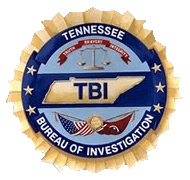 Nashville, TN – Special Agents with the Tennessee Bureau of Investigation, working with law enforcement agencies from across the state, executed search warrants on four businesses Wednesday as part of an investigation into organized prostitution and human trafficking in Tennessee.
The investigation resulted in one person being arrested and two businesses being padlocked.
TBI agents received assistance from the Smyrna Police Department, Cumberland County Sheriff's Department, Rockwood Police Department, Roane County Sheriff's Office, 9th Judicial Drug Task Force, Athens Police Department, McMinn County Sheriff's Department and Immigration Customs Enforcement-Homeland Security Investigations in executing the simultaneous search warrants. «Read the rest of this article»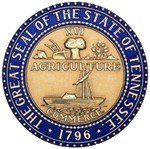 Nashville, TN – Speaker Beth Harwell (R-Nashville) announced the appointment of Speaker Pro Tempore Curtis Johnson (R-Clarksville) to chair a newly created legislative task force on veterans' affairs.
In light of problems facing the federal Department of Veterans Affairs, Johnson and the task force will evaluate how veterans are being affected and make recommendations on what can be done through state government to provide necessary support.
«Read the rest of this article»