Topic: Auto Repair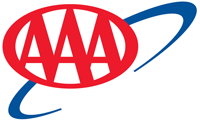 Orlando, FL – Owning and operating a new vehicle in 2017 cost a driver an average of $8,469 annually, or $706.00 each month, according to a new study from AAA. The annual evaluation of driving costs reveals that small sedans are the least expensive vehicles to drive at $6,354 annually, however small SUVs ($7,606), hybrids ($7,687) and electric vehicles ($8,439) all offer lower-than-average driving costs to U.S. drivers.
«Read the rest of this article»

Nashville, TN – The Tennessee Department of Commerce and Insurance's (TDCI) Division of Consumer Affairs encourages consumers to plan ahead to avoid automotive damage that could result in costly repairs and sometimes difficult transactions with certain repair companies.
"The freezing temperatures, icy roads, and storm debris associated with winter weather can often lead to vehicle damage," TDCI Deputy Commissioner Bill Giannini said. "Tennessee consumers can help themselves by planning ahead in order to avoid costly and time-consuming trips to repair shops."
«Read the rest of this article»
90% of DIYers are doing the same amount, or more, repairs than a year ago; 79% continue to DIY, even with improved financial outlook
Carson, CA – An easing economic outlook has had little impact on the amount of auto repairs DIYers undertake, according to the "2013 DIY Report" from AutoMD.com.
Driven by cost-savings – but also enjoying the process – DIYers are continuing to do more of their own auto repairs, are attempting more difficult repairs, and say they are saving dollars while doing so.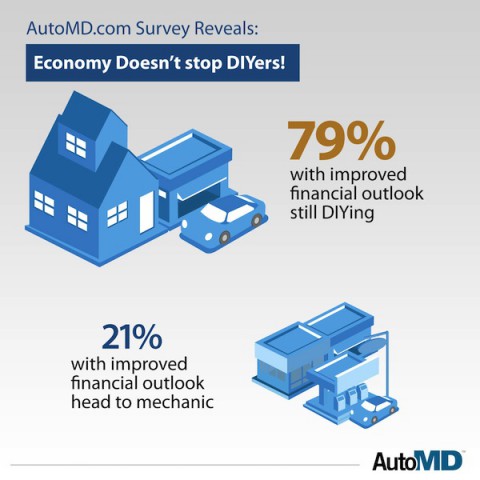 «Read the rest of this article»
Thirty-percent of women that fired a mechanic felt they were treated differently than men

Yonkers, NY – Prices that are too high and the inability to perform repairs properly are the main reasons that car owners become dissatisfied with auto repair shops, according to a Consumer Reports subscriber survey regarding their experience with car-repair service shops.
Every year, the Consumer Reports Annual Auto Survey asks car owners how satisfied they were with auto repairs performed by dealerships and independent shops in the previous 12 months. This year, the findings on repair service are based on more than 67,000 reports on service visits to independent mechanics and 101,000 service visits to new car dealerships by CR subscribers. «Read the rest of this article»
Drivers favor independent shops over dealers or national chains for repairs

Yonkers, NY – Cash-strapped consumers are delaying automotive maintenance at the potential cost of their safety. Forty percent of respondents to a recent Consumer Reports poll who are involved in repair decisions stated that they are postponing car maintenance or repairs on their primary vehicle.
This delay in servicing items such as brakes, tires, light bulbs, or other internal mechanical parts has consumers running the risk of larger, more costly problems down the road. «Read the rest of this article»
Expert mechanics dispel the myths, and provide car owners with important facts and advice on buying auto parts
Carson, CA – According to a recent report from AutoMD.com, an increasing number of consumers are doing their own car repairs,1 which means these DIYers are probably buying auto parts — but what should these auto parts buyers know about the difference between an OEM and an aftermarket part?
«Read the rest of this article»