Topic: Bellsouth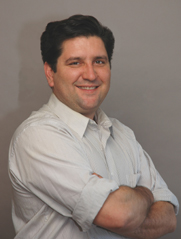 Big brother is watching you and his name is AT&T. Sometimes he goes by the name of BellSouth and at other times he is known as AOL-Time-Warner. Big brother goes by a lot of names. He is listening to you while you talk and watching you while you type and everything you say could be recorded so he can look at it somewhere down the line.
Now everyone knows that it is not polite to intrude on people in their private moments. The problem is that big brother doesn't seem to know that peeking into people's private communication is wrong and it should be illegal. Unfortunately President Bush wants to continue to grant immunity to telecommunications companies in the name of the so called 'war on terror' which in actuality is a war on the American people and the telecommunications infrastructure is the front line in the gradual diminishment of civil rights that Congress has permitted in recent years. «Read the rest of this article»
Net neutrality is the principle that on the Internet everyone is equal. That a personal website or a small businesses web site is on equal footing with the largest multinational corporations. It was the founding principle of the Internet. Large corporate interests now want to change that.
They already control your Internet connection and now want to use that gatekeeper status to be able generate more income for themselves by charging content providers for faster access to your Internet connection. If you speed up some, it goes without saying that you must slow down others. Net Neutrality is important to ensure that small independent sites like Clarksville Online can continue to compete and provide an important alternative voice to corporate media.
Clarksville, TN will not be at the mercy of these corporations with alternatives available like CDE's Fiber to the Home service which is coming soon.
PBS's program NOW did a show on this important subject. Lets take a look. «Read the rest of this article»
CDE has a 70 plus year track record of proven ability to deliver low cost, reliable, electrical services to the residents of Clarksville. They will use that experience in delivering the telecommunications services that the voters of Clarksville will authorize them to deliver in November.
They are building the fiber network not because of the additional services, which will be used to reduce the costs of building, maintaining, and operating the network. Instead they will be laying fiber to enhance their ability to deliver advanced electrical products and other services that cater to the user like select billing. Catering to the customer is something that is alien to Charter Cable.
Competition is competition; it doesn't matter that CDE is a public entity, if it saves the consumer money and provides more reliable service.  «Read the rest of this article»
CDE has corrected some of the misinformation that Charter and other opponents of the Fiber Referendum have been clouding the air with. CDE calls it misstating, I call it lying. Well CDE has to be political on this subject matter, I however do not. They have launched a new web site, Vote Yes CDE. They are also holding their yearly Electric Expo on Saturday at the CDE office.
CDE's Electric Expo 2006

When:
10am – 3pm on Saturday, October 7th 2006
Where:
2021 Wilma Rudolph Blvd
Admission:
Free and open to the public!
«Read the rest of this article»

With every passing month, the United States falls further behind the global leaders in broadband Internet access thanks to a combination of market and policy failures. Our markets lack the competition to bring lower prices, higher speeds, and universal access. Our policies lack the imagination and potency to create real change. Meanwhile, Americans pay more money for less service than a dozen other nations. A third of U.S households are still stuck with dial-up, and another third lack Internet access of any kind. Our broadband problem is becoming a crisis. «Read the rest of this article»

Information has become the lifeblood of the 21st century. Much like Water, Electricity, and Natural gas. Inexpensive access to data, is something that our city needs to fuel it's growth in the coming years. Without a modern and reliable data infrastructure we will not be able to attract new businesses to our city, and thus our citizens will miss out on the associated economic opportunities, which new businesses bring with them. «Read the rest of this article»