Topic: bison

Clarksville, TN – The Austin Peay State University (APSU) athletics department continues to add big names to its upcoming football schedules, signing a contract for a trip to face eight-time national champion North Dakota State during its 2026 schedule.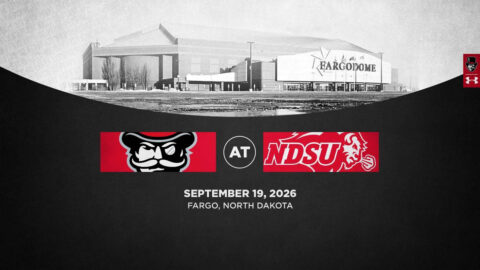 «Read the rest of this article»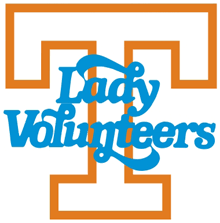 Knoxville, TN – Tennessee Lady Vols basketball sophomore Rae Burrell logged her second career double-double to lead UT to an 88-38 victory over Howard on Sunday afternoon in Thompson-Boling Arena.

With a crowd of 9,269 looking on, Burrell led Tennessee (10-2) in scoring with 18 points while grabbing a career-high 12 boards. Freshman Jessie Rennie also had a career day, enjoying a 5-of-7 afternoon behind the arc for a career-best 16 points. Junior Rennia Davis and freshman Jordan Horston were also in double figures for the Big Orange with 16 and 14 points, respectively.
«Read the rest of this article»
#22/24 Tennessee vs. Howard
Sunday, December 29th, 2019 | 1:02pm CT
Knoxville, TN | Thompson-Boling Arena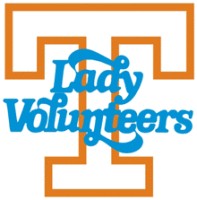 Knoxville, TN – No. 22/24 Tennessee (9-2) will open a two-game home stand and simultaneously close out the 2019 portion of its schedule on Sunday, as the Lady Vols welcome Howard (8-4) to Thompson-Boling Arena. Tip-off is scheduled for 1:02pm CT. This will mark the first time these programs have met on the hardwood.
Tennessee is coming off a two-game West Coast swing from December 16th to December 22nd that saw the Big Orange come away with a split. The Lady Vols suffered a 78-51 defeat at (then) No. 1/1 Stanford on December 18th and closed the trip in Oregon on December 21st with an 88-61 victory at Portland State.
«Read the rest of this article»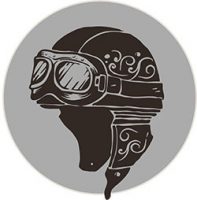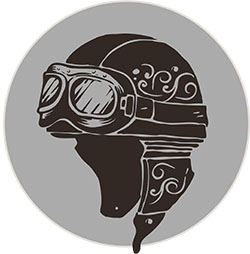 Clarksville, TN – As the weekend came to a close, it was bright and early on Monday morning. Today was the day we would arrive at the 79th Annual Sturgis Rally. The last couple of days had been uncharted territory for me, and arriving at THE largest motorcycle rally in the world would be another first.
We continued along I-90, a stretch of highway we had become all too familiar with, and our first stop would be the Badlands National Park.
The Badlands gets it's name honestly.
«Read the rest of this article»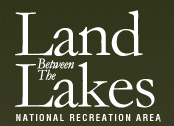 Land Between the Lakes, KY/TN – A public auction to reduce the size of bison herds in Land Between the Lakes National Recreation Area will be held on Saturday, January 28th.
The sale will begin at 9:00am CST at the Elk & Bison Prairie corral. Bidder registration, final sale list, and viewing begin at 8:00am. Bison purchases may be made with cash, credit card, or personal check at time of bid acceptance.
The Elk & Bison Prairie corral is located on the east side of Woodlands Trace National Scenic Byway, KY453, just north of US68/KY80.
«Read the rest of this article»
Written by Naomi Seck
NASA's Goddard Space Flight Center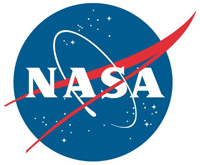 Greenbelt, MD – Some 10,500 years ago, hunters gathered each year near the Beaver River in what is now western Oklahoma. There, they funneled bison into narrow, dead-end arroyos — steep gullies cut into the hillside by the river — where they killed them en masse, sliced off the choicest meat and left behind piles of skeletons.
Walk through western Oklahoma today and there is little visible evidence of that ancient landscape, much less the hunting expeditions it hosted. Few bison remain, and dirt and rocks have filled in many of the arroyos.
«Read the rest of this article»
Clarksville, TN – Rossview High School's soccer team got a goal from Marco Rodriquez in the 14th minute of overtime, May 13th, to cap a come-from-behind 2-1 victory over Station Camp High School, in the opening round of the Region 5-AAA tournament.
With the victory, Rossview (14-3-4) has earned the school's first berth into the TSSAA Sectional tournament since the 2005 season, while also earning the right to host Mt. Juliet High School at 7:00p.m. on May 15th in the Region 5-AAA finals — the first time the Hawks have hosted the region finals in school history.
«Read the rest of this article»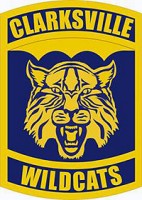 Clarksville, TN – Clarksville High School's baseball team scored two runs in the bottom of the seventh inning, April 11th, to rally past Station Camp High School in Day 2 of the William Workman Tournament for a 7-6 victory.
The Wildcats (17-3) led the Bison 5-1 heading into the top of the sixth inning, but Station Camp would take advantage of some CHS errors to score five runs against Wildcats starter Brady Cook to take a 6-5 lead.
But Clarksville High dug in and came up against Bison relief pitcher Jamie Haefele to score twice in its final at bat for the victory.
«Read the rest of this article»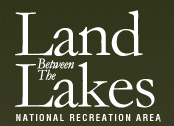 Golden Pond, KY – Land Between The Lakes (LBL) National Recreation Area has scheduled their annual Bison Auction for Saturday, February 1st, 2014, at the South Bison Range, just south of The Homeplace on Woodlands Trace National Scenic Byway in Tennessee.
The auction will begin at 9:00am. Bid packages and viewing will be available at 8:00am that morning. Approximately 39 bison will be sold at this year's auction. Bison will be sold individually.
«Read the rest of this article»
Lipscomb Bison vs. Austin Peay Governors
Thursday, December 19th, 2013 | 7:00pm CT
Clarksville, TN | Dave Aaron Arena/Dave Loos Court

Clarksville, TN – Austin Peay State University Governors Basketball is coming off a heartbreaking 58-56 road defeat at Vanderbilt. The loss dropped APSU to 5-6 on the season.
Center Chris Horton, the OVC Player of the Week for last week's performance against Liberty, continued his strong play against Vanderbilt, scoring 16 points and grabbing 10 rebounds. It was his second straight double-double and sixth overall this season.
«Read the rest of this article»