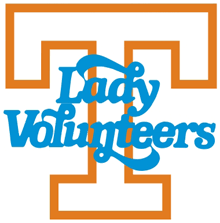 Knoxville, TN – Tennessee Lady Vols basketball sophomore Rae Burrell logged her second career double-double to lead UT to an 88-38 victory over Howard on Sunday afternoon in Thompson-Boling Arena.

With a crowd of 9,269 looking on, Burrell led Tennessee (10-2) in scoring with 18 points while grabbing a career-high 12 boards. Freshman Jessie Rennie also had a career day, enjoying a 5-of-7 afternoon behind the arc for a career-best 16 points. Junior Rennia Davis and freshman Jordan Horston were also in double figures for the Big Orange with 16 and 14 points, respectively.
Howard was led by junior Jayla Thornton who finished with nine points and two rebounds.
Tennessee got off to a hot start, scoring on its first five possessions to lead 11-2 by the 6:41 mark. Horston led the team offensively in the opening minutes, tallying five of UT's 13 points by the media timeout. UT kept its foot on the gas following that break, scoring nine points while holding Howard to just two points to close out the quarter with a 22-6 lead.

Iyanna Warren knocked down a long-range two-pointer for the Bison to cut the lead to 14 at the start of the second period, but UT answered on the other end with a fast-break layup from Jazmine Massengill.
The Lady Vols went cold offensively following the basket, but a pair of Burrell free throws broke a two-minute scoring drought and set off an 8-0 run that put UT up 32-10 with just under five minutes remaining in the half.
Rennie gave UT a spark to close out the quarter, completing a rare four-point play, then collecting a rebound on the other end to assist Burrell on the fast break. She book-ended it with a second 3-pointer to put UT up 44-12 with just over a minute remaining before the break. Sophomore Krislyn Marsh managed a jumper for Howard in the final seconds to bring the halftime score to 44-14.

Davis got things started in the second half, knocking down a long-range three to move the score to 47-14 on UT's first possession. The Bison managed a 7-0 run to pull within 29 by the 2:33 mark, but Burrell answered, knocking down back-to-back baskets before Horston landed a buzzer-beater to put the Lady Vols up 60-29 entering the final stanza.

Davis, Horston and Jaiden McCoy fueled an 8-0 run for Tennessee to open the fourth quarter, stretching the lead to 68-29 before Ayonna Williams hit a free throw for Howard to stop the drought with 6:43 remaining in the game.
UT, however, picked right back up where it left off with five Lady Vols contributing to a 9-0 run that saw the Big Orange up by 47 with 5:07 to play. Tennessee closed out the game with back-to-back buckets from freshman Emily Saunders and a final 3-pointer by Rennie to prevail, 88-38.
Rennie Finding Her Groove

Freshman
Jessie Rennie
went 3-of-4 from behind the arc in the first half against Howard and finished 5-of-7 on the day to set a new career high of 16 points. After hitting just 3-of-15 in her first eight contests as a Lady Vol, she has hit 64.3 percent in the last four, going 9-of-14 from behind the arc.
Balanced Attack

Tennessee had four players manage double-digit scoring against Howard (Burrell, Rennie, Horston, Davis) and 10 of UT's 11 active players scored at least two points. UT has had four or more players score 10+ points in five different games this season.
Big-Time Bench Points

The Lady Vols' bench poured in 45 points, accounting for more than half of UT's points and outscoring the entire Howard team by seven points.
Burrell Bringing the Heat
Rae Burrell
continues to come off the bench and contribute high numbers for the Lady Vols, leading the team in scoring for the second-straight game. In her 28 minutes against Howard she scored 18 points and set a career high with 12 rebounds to record her second career double-double. Through 12 games she has put up double figures in six contests and has led the team in scoring on five occasions.
Next Up For Tennessee Women's Basketball
The Tennessee Lady Vols basketball team opens up SEC play at home on Thursday, hosting Missouri in a contest that was moved up to 4:00pm to avoid a direct conflict with the football team's appearance in the TaxSlayer Gator Bowl.