Topic: Black Hole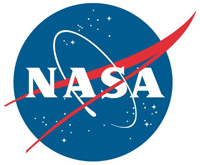 Pasadena, CA – It's hard to miss a flashlight beam pointed straight at you. But that beam viewed from the side appears significantly dimmer. The same holds true for some cosmic objects: Like a flashlight, they radiate primarily in one direction, and they look dramatically different depending on whether the beam points away from Earth (and nearby space telescopes) or straight at it.
New data from NASA's NuSTAR space observatory indicates that this phenomenon holds true for some of the most prominent X-ray emitters in the local universe: ultraluminous X-ray sources, or ULXs. Most cosmic objects, including stars, radiate little X-ray light, particularly in the high-energy range seen by NuSTAR.
«Read the rest of this article»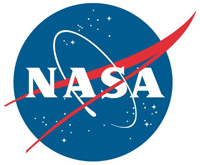 Pasadena, CA – NASA says some of the world's most powerful telescopes simultaneously observed the supermassive black hole in galaxy M87, the first black hole to be directly imaged.
In April 2019, scientists released the first image of a black hole in the galaxy M87 using the Event Horizon Telescope (EHT). However, that remarkable achievement was just the beginning of the science story to be told.
Data from 19 observatories are being released that promise to give unparalleled insight into this black hole and the system it powers, and to improve tests of Einstein's Theory of General Relativity.
«Read the rest of this article»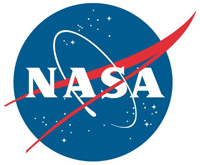 Washington, D.C. – NASA says the mystery surrounding the whereabouts of a supermassive black hole has deepened.
Despite searching with NASA's Chandra X-ray Observatory and Hubble Space Telescope, astronomers have no evidence that a distant black hole estimated to weigh between 3 billion and 100 billion times the mass of the Sun is anywhere to be found.
This missing black hole should be in the enormous galaxy in the center of the galaxy cluster Abell 2261, which is located about 2.7 billion light years from Earth.
«Read the rest of this article»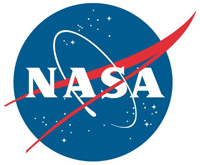 Washington, D.C. – NASA says the hungriest of black holes are thought to gobble up so much surrounding material they put an end to the life of their host galaxy.
This feasting process is so intense that it creates a highly energetic object called a quasar – one of the brightest objects in the universe – as the spinning matter is sucked into the black hole's belly. Now, researchers have found a galaxy that is surviving the black hole's ravenous forces by continuing to birth new stars – about 100 Sun-sized stars a year.
«Read the rest of this article»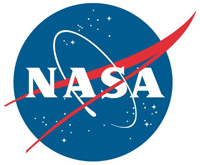 Washington, D.C. – A black hole is an astronomical object with a gravitational pull so strong that nothing, not even light, can escape it. A black hole's "surface," called its event horizon, defines the boundary where the velocity needed to escape exceeds the speed of light, which is the speed limit of the cosmos. Matter and radiation fall in, but they can't get out.
Two main classes of black holes have been extensively observed. Stellar-mass black holes with three to dozens of times the Sun's mass are spread throughout our Milky Way galaxy, while supermassive monsters weighing 100,000 to billions of solar masses are found in the centers of most big galaxies, ours included.
«Read the rest of this article»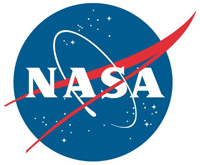 Pasadena, CA – When you look up at the night sky, how do you know whether the specks of light that you see are bright and far away, or relatively faint and close by? One way to find out is to compare how much light the object actually emits with how bright it appears. The difference between its true luminosity and its apparent brightness reveals an object's distance from the observer.
Measuring the luminosity of a celestial object is challenging, especially with black holes, which don't emit light. But the supermassive black holes that lie at the center of most galaxies provide a loophole: They often pull lots of matter around them, forming hot disks that can radiate brightly.
«Read the rest of this article»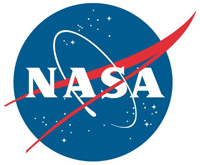 Pasadena, CA – NASA says at the center of a far-off galaxy, a black hole is slowly consuming a disk of gas that swirls around it like water circling a drain. As a steady trickle of gas is pulled into the gaping maw, ultrahot particles gather close to the black hole, above and below the disk, generating a brilliant X-ray glow that can be seen 300 million light-years away on Earth.
These collections of ultrahot gas, called black hole coronas, have been known to exhibit noticeable changes in their luminosity, brightening or dimming by up to 100 times as a black hole feeds.
«Read the rest of this article»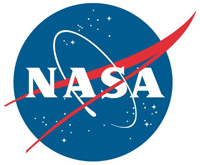 Washington, D.C. – The area around the supermassive black hole at the center of our Milky Way galaxy is dominated by gravity, but it's not the only force at play. According to new research from NASA's airborne telescope, the Stratospheric Observatory for Infrared Astronomy, or SOFIA, magnetic fields may be strong enough to control material moving around the black hole.
The research, presented this week at a meeting of the American Astronomical Society, could help answer longstanding mysteries about why our black hole is relatively quiet compared to others, and why the formation of new stars in our galaxy's core is lower than expected.
«Read the rest of this article»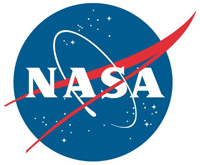 Huntsville, AL – Astronomers have caught a black hole hurling hot material into space at close to the speed of light. This flare-up was captured in a new movie from NASA's Chandra X-ray Observatory.
The black hole and its companion star make up a system called MAXI J1820+070, located in our Galaxy about 10,000 light years from Earth. The black hole in MAXI J1820+070 has a mass about eight times that of the Sun, identifying it as a so-called stellar-mass black hole, formed by the destruction of a massive star. (This is in contrast to supermassive black holes that contain millions or billions of times the Sun's mass.)
«Read the rest of this article»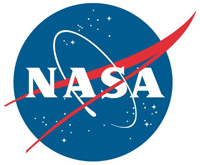 Pasadena, CA – NASA says black holes aren't stationary in space; in fact, they can be quite active in their movements. But because they are completely dark and can't be observed directly, they're not easy to study. Scientists have finally figured out the precise timing of a complicated dance between two enormous black holes, revealing hidden details about the physical characteristics of these mysterious cosmic objects.
The OJ 287 galaxy hosts one of the largest black holes ever found, with over 18 billion times the mass of our Sun. Orbiting this behemoth is another black hole with about 150 million times the Sun's mass.
«Read the rest of this article»