Topic: Black Hole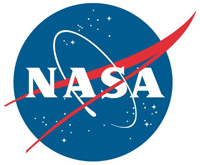 Pasadena, CA – When you look up at the night sky, how do you know whether the specks of light that you see are bright and far away, or relatively faint and close by? One way to find out is to compare how much light the object actually emits with how bright it appears. The difference between its true luminosity and its apparent brightness reveals an object's distance from the observer.
Measuring the luminosity of a celestial object is challenging, especially with black holes, which don't emit light. But the supermassive black holes that lie at the center of most galaxies provide a loophole: They often pull lots of matter around them, forming hot disks that can radiate brightly.
«Read the rest of this article»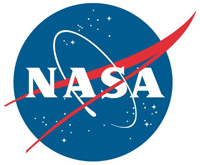 Pasadena, CA – NASA says at the center of a far-off galaxy, a black hole is slowly consuming a disk of gas that swirls around it like water circling a drain. As a steady trickle of gas is pulled into the gaping maw, ultrahot particles gather close to the black hole, above and below the disk, generating a brilliant X-ray glow that can be seen 300 million light-years away on Earth.
These collections of ultrahot gas, called black hole coronas, have been known to exhibit noticeable changes in their luminosity, brightening or dimming by up to 100 times as a black hole feeds.
«Read the rest of this article»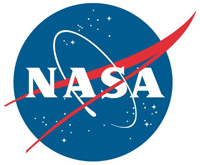 Washington, D.C. – The area around the supermassive black hole at the center of our Milky Way galaxy is dominated by gravity, but it's not the only force at play. According to new research from NASA's airborne telescope, the Stratospheric Observatory for Infrared Astronomy, or SOFIA, magnetic fields may be strong enough to control material moving around the black hole.
The research, presented this week at a meeting of the American Astronomical Society, could help answer longstanding mysteries about why our black hole is relatively quiet compared to others, and why the formation of new stars in our galaxy's core is lower than expected.
«Read the rest of this article»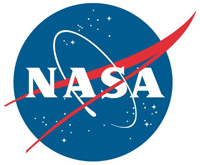 Huntsville, AL – Astronomers have caught a black hole hurling hot material into space at close to the speed of light. This flare-up was captured in a new movie from NASA's Chandra X-ray Observatory.
The black hole and its companion star make up a system called MAXI J1820+070, located in our Galaxy about 10,000 light years from Earth. The black hole in MAXI J1820+070 has a mass about eight times that of the Sun, identifying it as a so-called stellar-mass black hole, formed by the destruction of a massive star. (This is in contrast to supermassive black holes that contain millions or billions of times the Sun's mass.)
«Read the rest of this article»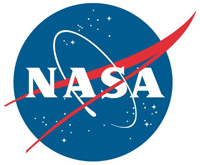 Pasadena, CA – NASA says black holes aren't stationary in space; in fact, they can be quite active in their movements. But because they are completely dark and can't be observed directly, they're not easy to study. Scientists have finally figured out the precise timing of a complicated dance between two enormous black holes, revealing hidden details about the physical characteristics of these mysterious cosmic objects.
The OJ 287 galaxy hosts one of the largest black holes ever found, with over 18 billion times the mass of our Sun. Orbiting this behemoth is another black hole with about 150 million times the Sun's mass.
«Read the rest of this article»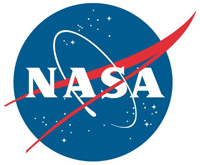 Huntsville, AL – NASA reports that astronomers may have discovered a new kind of survival story: a star that had a brush with a giant black hole and lived to tell the tale through exclamations of X-rays.
Data from NASA's Chandra X-ray Observatory and ESA's XMM-Newton uncovered the account that began with a red giant star wandering too close to a supermassive black hole in a galaxy about 250 million light years from Earth. The black hole, located in a galaxy called GSN 069, has a mass about 400,000 times that of the Sun, putting it on the small end of the scale for supermassive black holes.
«Read the rest of this article»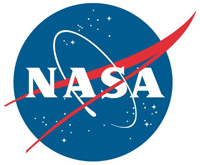 Greenbelt, MD – Astronomers have found the best evidence for the perpetrator of a cosmic homicide: a black hole of an elusive class known as "intermediate-mass," which betrayed its existence by tearing apart a wayward star that passed too close.
Weighing in at about 50,000 times the mass of our Sun, the black hole is smaller than the supermassive black holes (at millions or billions of solar masses) that lie at the cores of large galaxies, but larger than stellar-mass black holes formed by the collapse of a massive star.
«Read the rest of this article»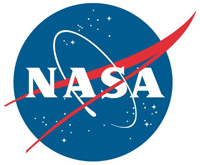 Washington, D.C. – University students and researchers working on a NASA mission orbiting a near-Earth asteroid have made an unexpected detection of a phenomenon 30 thousand light years away. Last fall, the student-built Regolith X-Ray Imaging Spectrometer (REXIS) onboard NASA's OSIRIS-REx spacecraft detected a newly flaring black hole in the constellation Columba while making observations off the limb of asteroid Bennu.
REXIS, a shoebox-sized student instrument, was designed to measure the X-rays that Bennu emits in response to incoming solar radiation. X-rays are a form of electromagnetic radiation, like visible light, but with much higher energy.
«Read the rest of this article»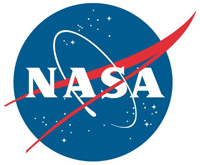 Huntsville, AL – The biggest explosion seen in the universe has been found. This record-breaking, gargantuan eruption came from a black hole in a distant galaxy cluster hundreds of millions of light years away.
"In some ways, this blast is similar to how the eruption of Mt. St. Helens in 1980 ripped off the top of the mountain," said Simona Giacintucci of the Naval Research Laboratory in Washington, D.C., and lead author of the study. "A key difference is that you could fit fifteen Milky Way galaxies in a row into the crater this eruption punched into the cluster's hot gas."
«Read the rest of this article»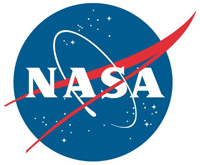 Washington, D.C. – NASA has captured an extremely crisp infrared image of the center of our Milky Way galaxy. Spanning a distance of more than 600 light-years, this panorama reveals details within the dense swirls of gas and dust in high resolution, opening the door to future research into how massive stars are forming and what's feeding the supermassive black hole at our galaxy's core.
Among the features coming into focus are the jutting curves of the Arches Cluster containing the densest concentration of stars in our galaxy, as well as the Quintuplet Cluster with stars a million times brighter than our Sun. Our galaxy's black hole takes shape with a glimpse of the fiery-looking ring of gas surrounding it.
«Read the rest of this article»