Topic: Cannon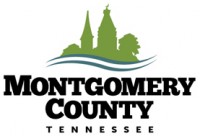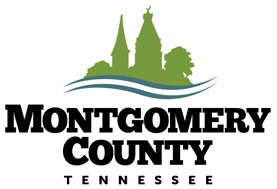 Clarksville, TN – On Friday, May 12th, 2017, to celebrate Rotary's 100th Birthday, the Clarksville Rotary Club has purchased a new life-size cannon from Clarksville Foundry to replace the one moved to Fort Defiance from the Montgomery County Courthouse lawn. Montgomery County is proud to once again have the opportunity to display a cannon on our beautiful historic courthouse lawn.
As part of tomorrow's cannon unveiling at 10:30am, the cannon will be fired. Downtown residents and businesses should be aware of the noise associated.

Clarksville, TN – Clarksville Foundry is one of the oldest continuously operating foundries in the United States. The foundry's origins predate the Civil War, having first opened in 1847.
While the family owned and operated foundry today casts component parts for a variety of industries, it once manufactured cannons and munitions for the Confederate States of America (1861-1862).
«Read the rest of this article»

Clarksville, TN – For the first time this productive preseason Austin Peay State University's football team will scrimmage, 9:30am, Saturday, in Governors Stadium.
The scrimmage will be pre-formatted with series being run from the minus-35 yard line, the 50-yard line and the plus-35 yard line.
«Read the rest of this article»


Clarksville, TN – Clarksville Parks and Recreation is pleased to announce the latest addition to the Fort Defiance Civil War Park and Interpretive Center.
The siege carriage for the previously unmounted 24-pound cannon has arrived and the complete cannon is now on display and open to public viewing.
«Read the rest of this article»
APSU Sports: Austin Peay Football

Clarksville, TN – Austin Peay State University's football team will put on full pads for the first time, 3:30pm, Tuesday, in Governors Stadium.
After two non-padded practices last week and Monday's shoulder-pads-only workout, the Governors finally will get to show their wares to new coach Kirby Cannon.
«Read the rest of this article»

Clarksville, TN — A Tuesday's morning press conference in the front lobby of the Dunn Center not only completed a process, but also opened a new era in Austin Peay State University's football program, with the official presentation of Kirby Cannon as the school's 18th head coach.
«Read the rest of this article»

Clarksville, TN – Clarksville Foundry, one of Tennessee's oldest manufacturing companies with pre-Civil War origins, is a participant in a National Geographic Channel project that explores the mystery of the sinking of the Confederate submarine H. L. Hunley.
National Geographic Channel's two-hour special, "Secret Weapon of the Confederacy," premiers Thursday, September 15th, at 8:00pm CT. The show includes footage filmed at Clarksville Foundry, and features onscreen appearances by foundry employees Larry Rye and Larry Hale.
«Read the rest of this article»
Deadline to apply for Federal Assistance Programs Extended to August 5th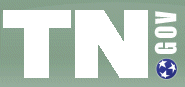 Nashville, TN – Governor Phil Bredesen today announced Tennessee has requested and received a 30-day extension of deadlines for FEMA assistance programs that will assist individuals in the 46 counties eligible for Individual Assistance as a result of the extreme weather and flooding that struck the state April 30th – May 2nd.
"I'm extremely pleased people will have more time to register to get the help they need as Tennessee recovers from these historic and devastating floods," said Bredesen. "I appreciate the support Congressman Jim Cooper, members of the Tennessee delegation and FEMA have provided as we've worked in partnership to assist affected Tennesseans." «Read the rest of this article»

If the severe storms and flooding between April 30th and May 18th affected your income, you may be eligible for Disaster Unemployment Assistance.
You can apply by calling (877) 813-0950 or (615) 253-0800 (in Nashville). Help is available Monday through Friday from 8:00am to 4:00pm.
Filing deadlines are:
June 7th, 2010 for Benton, Carroll, Cheatham, Crockett, Davidson, Decatur, Dickson, Dyer, Fayette, Gibson, Hardeman, Haywood, Henderson, Hickman, Houston, Humphreys, Madison, Maury, McNairy, Montgomery, Obion, Perry, Rutherford, Shelby, Sumner, Tipton and Williamson counties.
June 9th, 2010 for Chester, Clay, DeKalb, Hardin, Jackson, Lauderdale, Lawrence, Lewis, Macon, Robertson, Smith, Stewart, Trousdale, Wayne and Wilson counties.
June 21st, 2010 for Cannon, Giles and Marshall counties. «Read the rest of this article»
DHS Office of Inspector General working to fight Flood Fraud 

Nashville, TN  – Thousands of Tennesseans from 45 disaster-designated counties received millions of dollars in food and cash assistance from May 13th through May 28th.  The DHS-administered programs have helped put food on the table of more than 9,600 families who were not previously enrolled in the Food Stamp (now called SNAP) program.  Nearly $4.4 million in Disaster SNAP benefits were distributed to these families.  In addition, more than 5,400 families already enrolled in the program received replacement benefits for food that was lost due to power outages or flood damage.  An additional 6,700 families were granted Disaster Supplemental SNAP benefits because of storm damage to their residences.  More than $1.4 million was issued to these households.
DHS also administered a cash assistance program for eligible citizens who sustained flood damage to their homes.   More than 12,500 families qualified for the $250.00 and $500.00 payments.  Just under $5 million in disaster cash benefits were issued. «Read the rest of this article»